Osprey is well-known for its backpacks. Two backpacks that stand apart in the stable of Osprey are Atmos and Aether. Both of these come highly recommended and remain favorites with hikers and camping enthusiasts. Where do these backpacks stand in comparison to each other? Time to put them in an arena and see where Osprey Aether vs Atmos leads us!
Osprey Aether Pros And Cons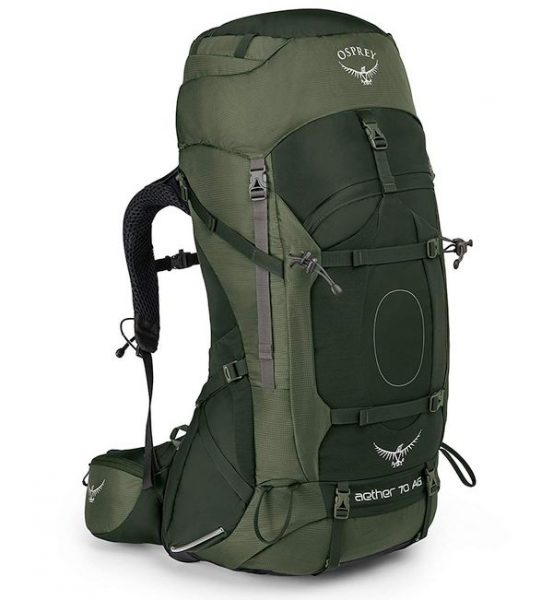 Pros
Top lid can be converted to a useful daypack
Very useful when carrying bigger, heavier loads
Storage accessible through the top and front
Made from high-quality materials, rugged
Hip belt has moldable foam, customizable to the user's body
Cons
Relatively heavier as a backpack
Hip belt can get noisy when walking
Osprey Atmos Pros And Cons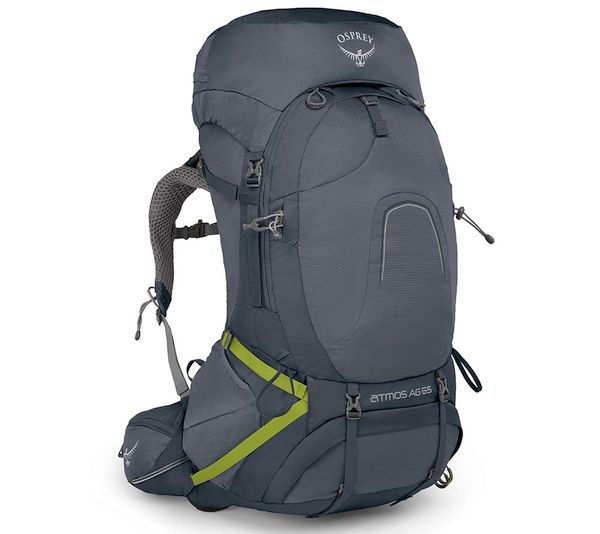 Pros
Convenient and easy to carry
Excellent adjustability
Good ventilation
Relatively lighter
Cons
Hip belt can make some noise while walking
Mostly conventional features only
Backpack Weight And Volume: Osprey Atmos Vs Aether
Both backpacks are built to high standards and are rugged. There are some differences between Atmos and Aether, which gives each its unique characteristics.
Osprey Atmos Specifications
Osprey Atmos AG65 is available in three sizes: small, medium, and large. The volume for each of these sizes respectively is 62-Liters, 65L, and 68L. The weight is 4.48 lb, 4.56 lb, and 4.64 lb, respectively.
Osprey Aether Specifications
Osprey Aether AG70 is available in four sizes, small, medium, large, and extra-large. The volume and weight for each size respectively is 67L-5.16 lb, 70L-5.21 lb, 73L-5.26 lb, 76L-5.31 lb.
Where Do These Backpacks Stand?
In terms of sheer weight, the Osprey Atmos is the lighter backpack. Making a decision on different capacities would be ingenuous, so we consider a point where both backpacks are closer in volume. For example, the 68L Osprey Atmos weighs 4.64 lbs, while the 67L Osprey Aether weighs 5.16 lbs. There is a good reason for the weight of each backpack, so let's head on ahead to understand it!
Backpack Material, Design, And Harness
Osprey Atmos 65 AG
The main fabric used on the Osprey Atmos 65AG is 100D X 630D nylon dobby, while the bottom is made from 420HD nylon packcloth. These are high-quality materials that bode well for a backpack. Osprey's biggest success for the Atmos is the "anti-gravity suspension." This design arranges the backpack in such a way that it feels like you're carrying less weight.
For this system, a lightweight mesh goes all the way from the top of the backpack to the hipbelt. The mesh adds breathability, reducing the chance of discomfort and sweating as you go about your day.
Atmos employs an adjustable, load-lifting harness. The adjustable hip belt can be pulled out for up to six inches to create a custom fit. The mesh works impressively well here. Going all the way from the shoulders to the hips, it prevents the backpack from clinging to the back. This reduces chances of sweat, and also shifts the weight of the backpack towards the user's hips, thus making it more convenient.
Osprey Aether AG 70
The main fabric used in Osprey Aether AG 70 is 210D nylon dobby, while the bottom is made from 500D nylon packcloth. Made from high-quality materials, this is largely an internal-frame backpack. Aether makes use of some anti-gravity mesh like the Atmos, but it also relies on old-school backpack styling for its comfort.
The anti-gravity mesh is placed at the bottom half, covering the lower back and the hip. For comfort at the top half, the backpack utilizes the old-school system of padding with airflow holes. This compromises some breathability, though the Aether doesn't come close to discomfort.
Osprey Aether uses an interchangeable, custom-fit harness and hip-belt. The idea here is to have the perfect length and fit, suitable for your own body. The hip-belt is old-fashioned. It is made from foam and has an adjustable torso. However, the foam used is moldable and can be custom heat-molded to the user's body. You'll have to visit an authorized dealer to avail this feature, but it can be worth the extra effort.
The construction of this backpack shifts the weight towards the user's lower back and hips. It remains comfortable and convenient to carry.
Inferences From The Discussion
If I were to speak plainly in terms of carrying a backpack, the Atmos seems to be in the lead. The anti-gravity system works well. The mesh keeps it comfortable to carry, and the weight is shifted to the hips. However, the Aether isn't far behind. The custom-fit feature and the foam-padded hip belt work extremely well. While it may feel warm and there may be some sweating, there is no chafing. Plus, the weight is well-distributed, and the Aether too remains comfortable.
Adjustability And Accessibility
Osprey Atmos Zipper And Packing
Packing your backpack the right way is a big part of camping and hiking. Like conventional backpacks, the Atmos has top access for packing the backpack. There's also a bottom access that makes it easier to directly reach the bottom part of the gear. Since it is generally the sleeping bag that goes into this spot, it is called the sleeping bag compartment. Presence of separate panels makes packing, as well as access to the bottom of the backpack easier.
An internal hydration reservoir sleeve can hold up to three liters of water. The reservoir is sold separately. If you prefer not to carry bottles and can spare that much room inside the backpack, this is quite an excellent feature.
Removable floating top lid with dual zippered pockets also add to the packing convenience. The floating top lid is removable in case you need to reduce weight. Once the lid is removed, a FlapJacket can be used to protect your gear. If you wish to keep the lid in place, its dual zippered pockets and web attachment points can come in pretty handy.
Osprey Aether Daypack And Packing
Much like the Atmos, the Osprey Aether too has a removable top lid. However, the lid is more useful on the Aether. The lid itself can turn into a full daypack! It already has a zipper and attachment points.
All you have to do is put the small straps in position and the daypack is good to go. It's not a random gimmick and is actually useful to be employed. There is decent space, and you could use it as a regular bag. It also includes a front panel stash pocket, external hydration sleeve, and tuckaway ice tool loop.
I enjoy this feature and feel it dramatically increases the usability of the Aether. Of course, once the top lid is off, a FlapJacket can be employed to close the Aether and protect your gear. It's worth pointing out that they Daylid Daypack is only available in USA/Canada versions of the backpack.
Aether also includes the basic access to directly reach the bottom part of the gear. A separate, removable panel makes access as well as changes to this compartment easier. A long, vertical side zipper is an excellent addition.
This zipper makes it easier to access your gear. So rather than reaching through the top and fumbling for the required item, you can easily access it through the zipper. There's also no annoying part like having to take out items at the top to reach something in the middle. It is a simple and very convenient way to access your stuff.
Impressions
Osprey Atmos makes its presence felt in both convenience and usability. However, where features are concerned, the Osprey Aether is ahead by a mile. Presence of these additional features, like the zipper and the DayLid Daypack also explain (in part) why the Aether is heavier as compared to the Atmos. If we were to go on the simple terms of Osprey Aether 60 vs Atmos 65, the Aether certainly has its A-game where features are concerned.
Other Features And Options For Osprey Aether 60 Vs Atmos 65
Now that we've covered the major differences between these two backpacks, let's also take a look at some of the excellent features that they share.
Front Stash Pocket
Both these backpacks contain an easy to access front stash pocket. This pocket has good storage space and is pretty useful for getting gear or other stuff that you need to have ready for quick access.
Side Pockets
Well-placed side pockets are quite helpful. Osprey calls them dual-access side pockets, in the sense that the user can access these pockets from the side, or by reaching around. These are excellent for keeping something like your water bottle.
Trekking Pole Attachments
There are specially-made loops on the bag where you can quickly stow your trekking pole. This makes going hands-free more convenient and faster.
Zippered Hipbelt Pockets
Easy to access zippered pockets on the hipbelt give a convenient place to store small items safely. It's a great spot to keep some snacks, so you don't have to reach to the backpack every time you want a bite.
Hydration Sleeve
Both backpacks have an internal hydration sleeve, so you can easily store and carry potable water. Aether also has an external hydration sleeve by virtue of its DaLid pack. It's an excellent feature, though I'd say it is better implemented in the Atmos. The internal hydration sleeve is easier to access on the Atmos, as compared to the Aether.
Lifetime Warranty
Osprey offers a remarkable lifetime warranty on both these backpacks. According to them, small damages to the backpack will be repaired free of cost. If the company is unable to repair, they will replace the backpack. Of course, there are limitations, usage, and natural deterioration to consider, but it is still an impressive warranty.
Which Is Your Backpack Of Choice?
Now that we have the full rundown, Osprey Atmos vs Aether is an interesting choice to consider. While the Aether may be heavier, it has more features and space. If your camping trip is going to take more than a day, the Osprey Aether is the better backpack to carry. It has more room, and very useful features. For those who take shorter trips and have fewer things to carry, Osprey Atmos is the way to go. It is relatively lighter and also more convenient to carry.