Yeti's soft-sided cooler is now in its second generation. The portable cooler continues to be popular. Yeti has been offering some amazing iterations of these coolers, and we dial back a bit to look at two very popular versions. In this Yeti Hopper 20 Vs 30 face-off, we look at what these popular coolers have to offer.
Yeti Hopper 20 Pros And Cons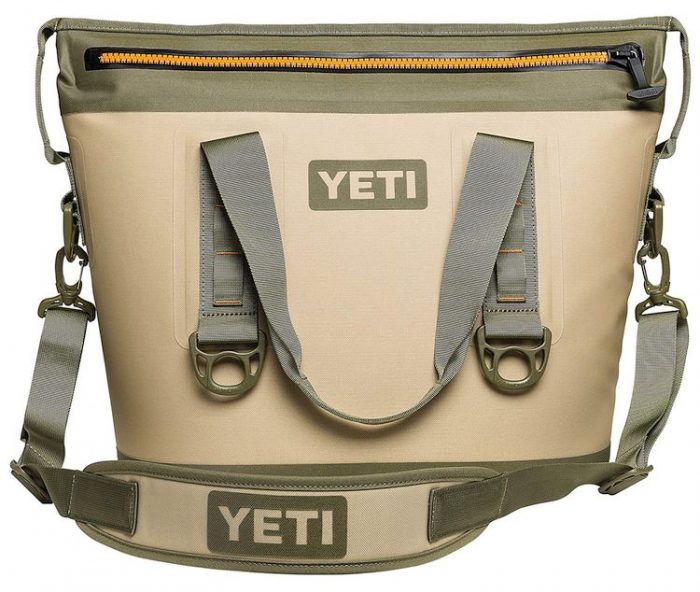 Pros
Excellent construction
Durable and capable of lasting several years
Forward-facing zipper for easier access
Waterproof, leakproof, and resistant to UV and mildew
Cons
Expensive
Relatively small usable space
Yeti Hopper 30 Pros And Cons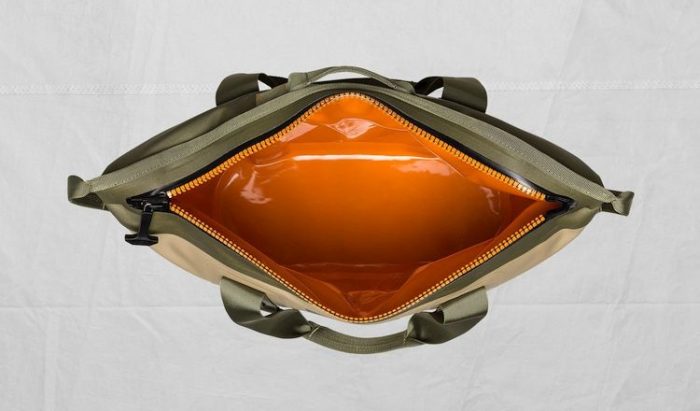 Pros
Sturdy and rugged construction that can last years
Excellent insulation
Leakproof, waterproof, resistant to UV and mildew
Easier access via larger zipper
Tapered shape and soft-side make it easy to move
Cons
Yeti Hopper 30 Review – The Coolest Cooler
Appearance And Design
Yeti Hopper Two 30 could very well have been an unassuming tote bag. This second generation cooler from the Hopper line is an impressive specimen of what made this cooler famous. Being a soft-sided cooler, it is easier to manipulate as compared to traditional blocky coolers. The general shape and material also help with easy portability. If it can be carried like a regular bag, it is way easier to manage than a box cooler.
Getting straight to the point, the Yeti Hopper Two 30 has welded seams, HydroLok zipper, and ColdCell insulation. The combination of these three keeps the cooler well insulated, and make the awesome cooling possible.
The exterior of the cooler is made from Yeti's DryHide Shell. This is a high-density fabric that is super tough. It is also incredibly usable. Being waterproof is a walk in the park for this fabric – it's also resistant to UV, mildew, and punctures. Yes, that hide is so tough, you'd have to purposely try puncturing it before you could get anywhere.
Other noticeable features where appearance is concerned, are the grips on the sides of the cooler. There's also the large strap that makes it easier to carry and move the cooler like a bag.
Clearly, this is a cooler built to last. Unless you have an overly rough use, the second generation Yeti Hopper 30 can last for years. It probably won't be a family heirloom, but if it could be, it would be one much sought after!
Checking In On The Insulation And Usability
Yeti Hopper Two 30 has an impressive insulation at 1.5-inch thick. The highlight of this ColdCell Insulation is a closed-cell rubber foam. The generous dimensions of this insulation and the general high-quality of the insulation ensures that your beverages inside the cooler can stay cool for days.
It's difficult not to appreciate the quality, especially when it adds on increased accessibility. There is a large zipper running through the top of the cooler.
In most cases, we would expect this zipper to be the weak point of the insulation. And certainly, a cooler wouldn't expect waterproofing with a zipper this large. Wrong.
HydroLok Zippers used on the Yeti are of the same quality as those used in waders, hazmat suits, and dry suits. It's not just leakproof, it is airtight. The zipper becomes a part of the insulation, not a chink in its armor. Use of this high-quality zipper is the reason Yeti can confidently have the zipper run across the top of the cooler, without worrying about insulation being spoiled.
High-quality as it is, the zipper is a moving part in this cooler that is meant to last years. And thus, special attention needs to be paid to the zipper. Yeti includes a Zipper Oil in the packaging to help improve the life of the zipper. Using it with the supplied instructions should help increase the life of the zipper, and by association, that of the bag itself.
Cooler Capacity And Other Features
The name of the Yeti Cooler Two 30 also makes an allusion to its capacity. The cooler is capable of holding a volume of 30 Liters. Do keep in mind, that is unlikely to be the same as carrying 30-liters of necessities. This is a cooler, you will have to add ice to cool things, and keep them cool.
If you use the conventional 2 to 1 ice ratio for your drinks and other stuff, you will find that the Yeti Hopper 30 keeps them chilled for 3-4 days. Of course, the ice will start melting, and more will go with each day, but having a cooler work that well for several days is an impressive feat.
Yeti Hopper 20 Review — The Little Cooler With Big Features
Design And Construction
Speaking purely in terms of design and construction, the Yeti Hopper Two 20 is pretty much a diminutive sibling of the Hopper 30. It is smaller, but with a design and construction very similar to the other.
Exteriors are covered in the same impressive and practically indestructible DryHide shell. Made from high-quality and high-density fabric, this shell is built to last for several years. The good part is that this doesn't take a pick of form over function, or vice versa. The DryHide shell looks good. It has a great finish and its excellent appearance speaks volumes about the overall design of the cooler.
Going beyond its appearance, the high-density fabric of the shell is puncture-proof and leak proof. You would really have to try to damage this fabric. Unless there is some major impact or improper use, this fabric will not give up.
Of course, it's not just the exteriors that are responsible for the life of the cooler. The interiors have to be just as useful. It uses the same ColdCell insulation with closed-cell rubber foam. Welded seams and the HydroLok zipper have the same appearance and features as those on the Yeti Hopper 30.
The insulation and rubber foam do their job well, they're also constructed in a way that the materials remain reasonably pliable. This is, after all, a soft-sided bag. The sides, or even the insulation turning solid would defeat that purpose. When you first buy the cooler, it will seem to present some resistance. It won't be very tough, but it is something to be expected. With continued use, the foam and insulation will become more pliant and the cooler will be easier to use.
HydroLok zippers are leakproof and airtight, ensuring that they maintain the integrity of the cooler. It is waterproof, leakproof, and well insulated to ensure good cooling.
Cooler Capacity And Other Features
Yeti Hopper Two 20 has a capacity of 20 liters. That is an acceptable volume, and will give you enough room to work with ice and the things you want to cool. While this is noticeably smaller than the Hopper 30, it does not lack in features. The performance is the same for both coolers, and indeed, the Hopper 20 will keep the beverages cold for 3-4 days.
The dry weight of this cold cooler is 4 lbs and 6 oz. That's an acceptably low number for a cooler this size. With the soft-sided cooler being easy to carry, the total weight of a full cooler is far easier to manage when compared to conventional box coolers.
Yeti Hopper 20 gets some good features thanks to its smaller size, but that size is a trade-off as well. With ice packed into the cooler with the conventional 2 to 1 ratio, there is a noticeably small space for stuff you actually want to carry. The usable space is not small, but compared to the Hopper 30, the available space on the Hopper 20 seems somewhat inadequate.
Inner lining for the cooler is made from FDA approved, food-grade materials. So there is nothing to worry about if you choose to carry food in this cooler. The presence of only a single pocket can pose some challenges to carrying food.
Since the food will share space with ice, anything that can get soggy, will get soggy. A good way around that problem is to use something like Yeti Ice. The ice-cold material in its own bag won't give out moisture and won't affect your food. Then again, it is an expensive option compared to using regular ice.
Why Are These Yeti Coolers So Expensive?
The price on the Yeti coolers is sure to stump you. Whether it's the Hopper 30 or 20, the price is way higher than conventional coolers. I'd say that is because these coolers are built to be better than conventionally available coolers.
Both these coolers make use of premium materials and the best tech that is available. The tough exterior fabric and the well-insulated interiors don't come cheap. It certainly won't be easy for a random cooler to expect keeping stored things cold for 3-4 days.
Then there's the zipper. A zipper that is airtight, leakproof, and waterproof. Zippers the same quality as those used in Hazmat suits! Yup, those things don't come cheap. The high-quality features that drive the usability of these coolers are also the features that drive their price. It's expensive because all those materials cost big money.
Also read: 7 Reasons Why Yeti Coolers Are So Expensive
Difference Between Yeti Hopper 20 And 30
It's time for our comparison of the Yeti Hopper 20 and 30. Is there an objectively better cooler between the two? No. In fact, there is not much of a difference between these coolers. At least in terms of the features they offer.
Here's an illustration of the differences:
1. Yeti Hopper 30 Has A Higher Capacity Than 20
This difference in capacity is also evident in the size of the two coolers. The biggest difference between Yeti Hopper Two 20 and Yeti Hopper Two 30 is the size. The latter has an internal capacity of 30 liters, while the former holds 20 liters.
2. Yeti Hopper 30 Has Larger Dimensions That Hopper 20
Yeti 20 is two inches smaller in height and width, and 1.5-inch smaller in length. In terms of absolute dimensions, the Yeti Hopper Two 20 measures 12.5 x 15 x 7 inches. In the same vein, the Yeti Hopper Two 30 measures 14 x 17 x 9 inches.
3. Yeti Hopper 20 Is Lighter Than Yeti Hopper 30
There is a difference in weight too. Hopper 20 weighs 4 lbs 6 oz, and the Yeti Hopper 30 weighs 5 lbs 8 oz.
4. Yeti Hopper 30 Carries More Ice And Materials
Yeti Hopper 20 gets some good features thanks to its smaller size, but that size is a trade-off as well. With ice packed into the cooler with the conventional 2 to 1 ratio, there is a noticeably small space for stuff you actually want to carry. The usable space is not small, but compared to the Hopper 30, the available space on the Hopper 20 seems somewhat inadequate.
I am of the opinion that the Yeti Hopper Two 20 is suitable for one or two people. However, for a group, the Hopper Two 30 is a better option. Heck, I'd say it's better even for three people. There is an obvious volume difference between Yeti Hopper 20 and 30. Here's the thing: the larger cooler is more versatile. Even with the small bump in weight and another bump in price, I think it is the 30 that is more capable.
Which Cooler Will You Choose?
The face-off between Yeti Hopper 20 vs 30 is a battle of consumer preference. Where features and quality are concerned, both these coolers are practically indistinguishable. However, in terms of clear usability, my vote goes to Yeti Hopper Two 30. Its overall larger volume is a plus where coolers are concerned, and this bump in capacity is just what puts it at the front. In terms of absolute size, both of these are still categorized as small coolers. I'd pick the one with higher volume!
Get the Yeti Hopper Two 20 on Amazon
Get the Yeti Hopper Two 30 on Amazon