Illinois, the prairie state has most of its land covered in cornfields. Yet, the state has room for large forests, wetlands, and rolling hills. The campgrounds here can be pretty great, and you get to be close to nature with the great outdoors of this state. There is variety to the best camping in Illinois, being part of the Great Lakes region and with stunning natural beauty, this state has several places to offer.
Best Camping In Illinois — Cream Of The Crop
1. Illinois Beach State Park Camping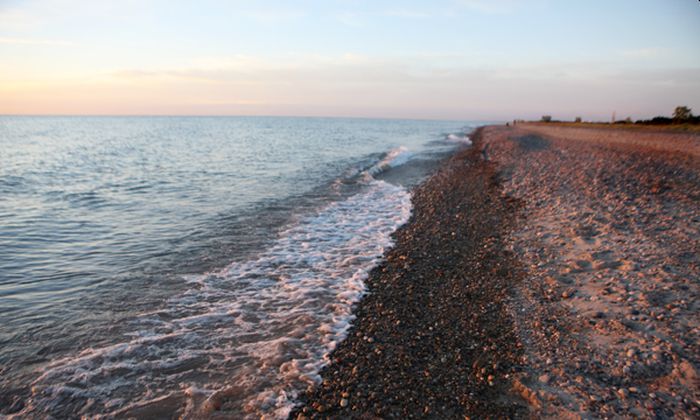 Adeline Jay Geo-Karis Illinois Beach State Park is barely an hour from Chicago and offers camping at the Great Lakes. To be exact, this park is along the shores of Lake Michigan. The sandy shores of Lake Michigan cover 6.5 miles, creating a lovely beach that forms the basis of Illinois Beach State Park camping.
The park is spread across 4,160 acres and being on the shores of the lake, there are a lot of water activities to enjoy. The usual fare of fishing, boating, and swimming is available. There's even room for Scuba diving! Trails are aplenty, so prepare for your hike or biking adventure. While the shore of Lake Michigan is the biggest draw, there are smaller inland ponds available as well.
This is one of the most popular parks in the state, so it's a good idea to make reservations for your stay. The campgrounds have 241 Class A Premium sites with access to electricity, showers, and sanitary facilities. Campsites can host tents or Class A motorhomes.
2. Mississippi Palisades State Park
A place with year round recreational activities, this park offers great scenic views, historic trails, and majestic bluffs. Sprawling across 2500 acres, Mississippi Palisades State Park is located at the confluence of Mississippi and Apple rivers. The site has a history going back to almost a thousand years, when Native American pathfinders walked around the rock palisades.
Activities available include hunting, fishing, and skiing. There are also a variety of trails available, including some better known ones like High Point Trail and Sentinel Trail. Rock climbing is available at Twin Sisters and Indian Head areas. Campgrounds at the park include 241 Class A and B sites, with 110 sites getting electric hookups. RV and tent camping is available. All sites have access to showers and flush toilets.
3. Gebhard Woods State Park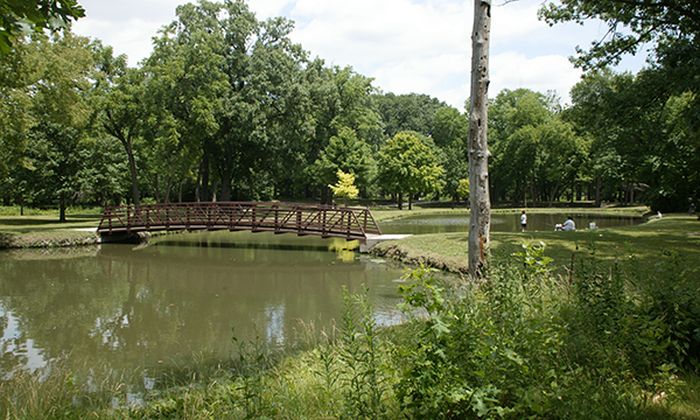 Gebhard Woods State Park is spread across 30-acres. Though the area may seem small for a state park, the park itself has enough to keep visitors enthralled. That perhaps explains why this is one of the most popular parks in the state. Nettle Creek flows around the perimeter of the park and offers fishing opportunities. The serene views are a great draw as well. Historic Illinois & Michigan Canal State Trail is also accessible from this park and is open year round.
Only primitive tent camping is available and there is no vehicular access. Gear will have to be walked 1/3 mile to the camping area from the parking, so be well-prepared. Fire rings, picnic tables, and grills are available. Showers and pit toilets are accessible as well.
4. Castle Rock State Park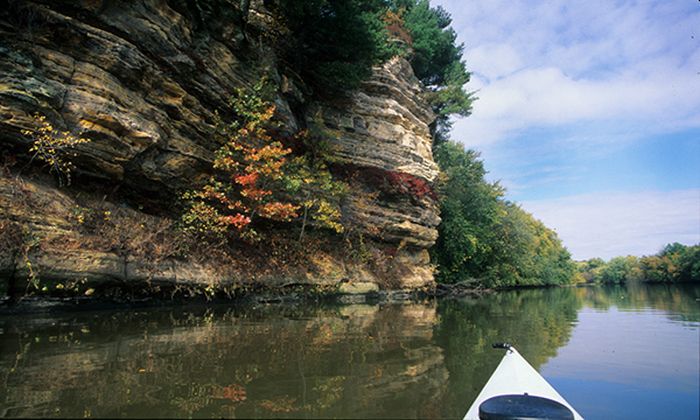 Castle Rock State Park offers a touch to camping that is rarely seen in other locations. Campsites here are accessible only via boat or canoe. All campsites are primitive. In a way, you leave the modern world behind to go enjoy the wonders of nature. Located along the west bank of Rock River, the park sports a great view of ravines, bluffs, the river, and rock formations. Take your time to explore and enjoy!
5. Trail of Tears State Forest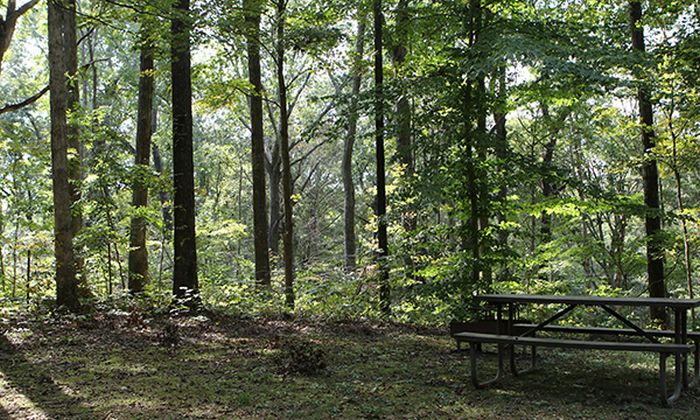 Trail of Tears State Forest is situated in Union County, near the town of Jonesboro. The forest is spread across 5000 acres and its lush greens create a serene location for visitors. Camping in the forest is available as primitive camping sites with vehicle access (Class C) or backpacking sites (Class D) with no vehicle access.
Activities available include fishing, horseback riding, hiking, and hunting. Permits are required for hunting and are limited to the spring wild turkey hunting season.

6. Blanchard Island Recreation Area
Blanchard Island Recreation Area prides itself on being "off the beaten path". The area covers 6.5 acres near New Boston and is located along the river Mississippi. Though all 34 campsites available are primitive, the campground is accessible to motorhomes as well as tent campers. As an added advantage, most of the campsites have excellent river views. Fishing and boating are popular activities in this park, which is a part of the Corps of Engineers Rock Island District.
7. Opossum Creek Recreation Area, Lake Shelbyville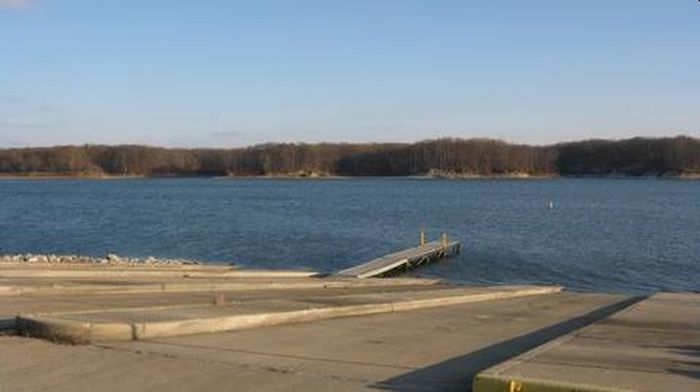 Lake Shelbyville is a popular area located right in the heart of Central Illinois. Lake Shelbyville offers a range of activities for people in all age groups. That's part of the reason why this area is so popular. Available activities range from hiking and camping to water sports, to horseback riding, winter sports, boating, fishing, and touring historical and cultural sites. This area includes 11,100 acres of water and 23,000 acres of land.
Several private and public campgrounds and resorts dot the Lake Shelbyville area. Amongst the eight campgrounds of the lake, Opossum Creek Recreation Area is a particularly nice one. Most of the campsites on this campground have access to electricity and other amenities for tents as well as RVs. There are some primitive campgrounds available as well. An interesting feature is a small fishing pond with its own accessible dock.
8. Bear Creek Campground
Located just north of the Great River National Wildlife Refuge, Bear Creek Campground is a haven for primitive camping. The campground as well as boat ramp river access are free for public use. Its location on the Mississippi River gives the campground more activities. Birdwatchers will enjoy the location for the variety of birds that migrate through the region. A notable sighting is that of the Bald Eagle.
9. Salter Park, Waverly Lake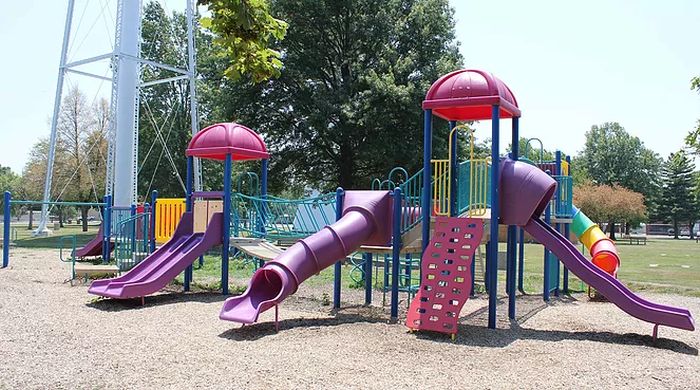 Waverly Lake and Salter Park is a simple and fun location. It is situated southwest of Springfield and offers a nice view of the lake. The campground includes a playground for kids. Camping is free with a three day limit. Swimming is not allowed on the lake, but boating is allowed with an Illinois permit.
14. Lake Le-Aqua-Na State Recreation Area
Lake Le-Aqua-Na State Recreation Area is spread across 715 acres, with the lake covering 40 acres. Plenty of activities are available for the winters and summers. These include biking, hiking, boating, skiing, horseback riding, fishing, and swimming, amongst others. The odd-sounding name of the lake is the result of a contest for naming it. It is a combination of the name of the town (Lena) and the Latin word for water (aqua). Thus, Le-Aqua-Na!
The campground of the area offers several sites fit for tent and RV camping. Most sites have water and electric hookups. Some sites are secluded, but most are placed in the open and spacious ground.
10. Watertower Park
Watertower Park is maintained by the city of Oakland. They "suggest" a donation, but there is no mandatory fee for camping here. It is a well-maintained location with space for RVs and tents. Electric hookup is available at most sites, though there are no showers, toilets or RV dump. Notable locations close to the park include Walnut Point State Park and the Independence Pioneer Village.
11. Eldon Hazlet State Recreation Area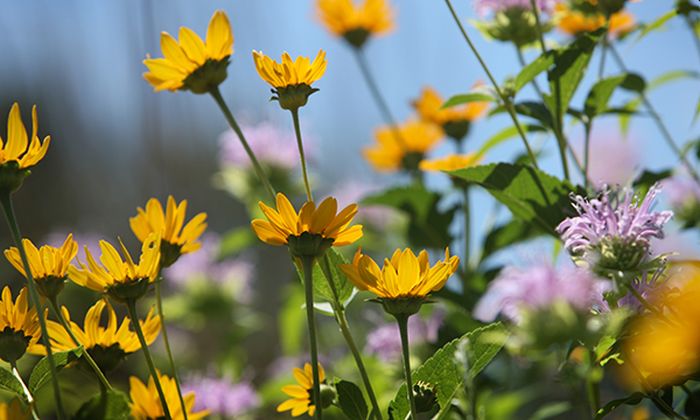 Eldon Hazlet State Recreation Area is one of the largest campgrounds in the Illinois state park system. Most of the recreation area is built around the state's largest manmade lake. Carlyle Lake is spread across 25,000 acres. Eldon Hazlet State Recreation Area is located three miles north of the lake. Numerous activities are available in the area, including boating, fishing, swimming, hiking, and hunting.
Camping at the ERA is well-developed and popular. Nearly 80,000 people visit this campground every year. It is maintained with amenities to handle the rush of visitors. The campground has 328 Class A campsites available for RV as well as tent camping. These sites are open to RVs and tents and have 30/50 amp hookup. Additional campsites include 36 Class C campsites and two cabins for rent. A large public pool is also available at the campground.
12. Chain O'Lakes State Park
Its beautiful setting and views make the Chain O'Lakes State Park a memorable place to visit. The state park is pretty much true to its name. It is largely a chain of lakes strung together by the Fox River. There are several trails in the park, and activities include hiking, biking, boating, horseback riding, cross country skiing, hunting, and fishing. There are 151 Class A camping sites in the campground, with some Class B and group sites also available.
13. Arrowhead Lake Campground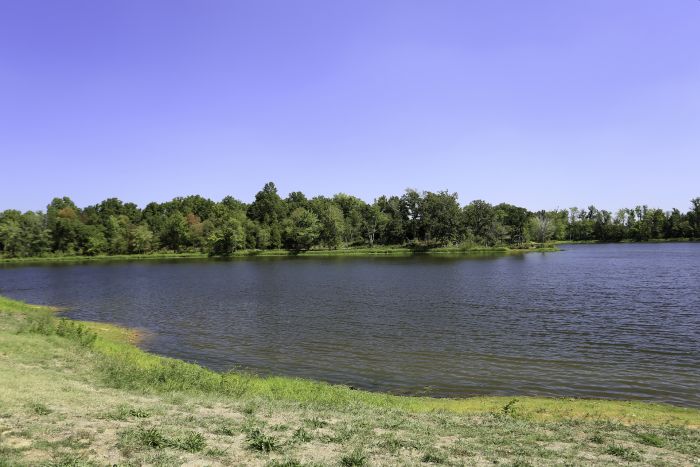 Located in Johnston City off Interstate 57, the campground looks at a 30 acre lake. Arrowhead Lake Campground is a scenic area with the lake affording a beautiful setting as well as several activities for the campground. To build on that advantage, the campground has a paved boat ramp for fishing. Boating is allowed, though only electric motors and canoes can be used.
A total of 66 campgrounds are located on the site. Electricity and water are available at each site, and the campground also offers a laundromat, WiFi, bathhouse, and general store. Campsites can accommodate tents and RVs.
15. Shabbona Lake State Recreation Area
At Shabbona Lake State Recreation Area, visitors can enjoy boating, fishing, cross country skiing, fishing, hunting, and hiking. It's a great location for camping close to Chicago. The area covers 1,550 acres, including a 318.8 acre man-made fishing lake. Though several water activities are allowed, swimming and wading are strictly off-limits.
The campground has 150 Class A sites with electricity, picnic table, fire rings and vehicle access. Two rent-a-camp cabins for camping in Illinois with cabins. These rustic cabins have two rooms each and can host a maximum of six people.
16. Argyle Lake State Park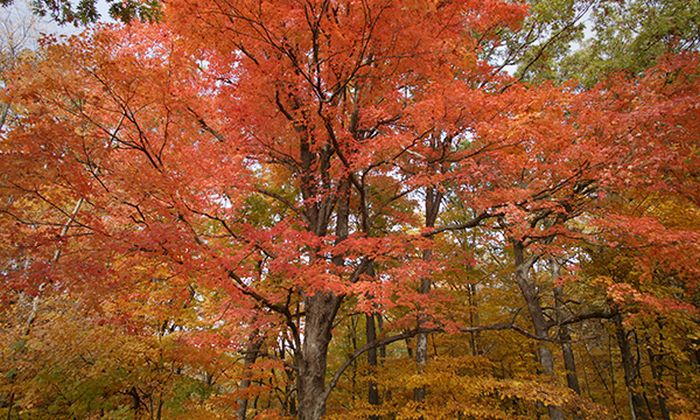 Located just 7-miles from Macomb, this 1,700 acre park is a heavily wooded area. Though the park is sprawling, its crown jewel is the 93-acre lake. Most activities are centered around this lake, including boating, scuba diving, and fishing. The vast wilderness also offers fun activities, like hiking, horseback riding, and hunting.
Argyle Lake State Park includes several campgrounds with sites ranging from Class A (water and electricity) to Class D (primitive campsites with backpacking).
17. Starved Rock State Park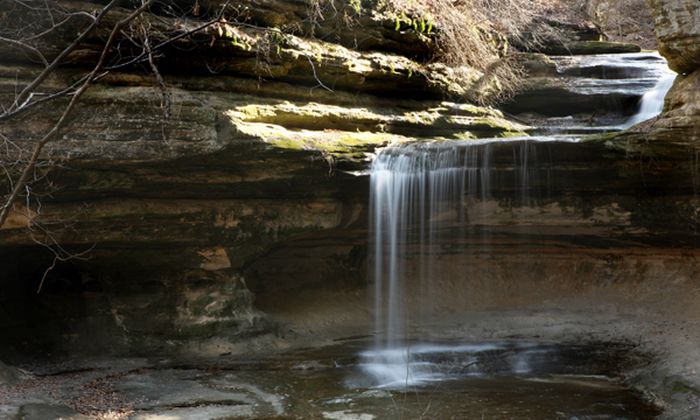 This stunning state park is the site of some amazing views and natural wonders. The park boasts 18 sandstone canyons, with 14 waterfalls, many of which are simply breathtaking. These get a lot more interesting in winter, when cycles of thawing and freezing create something of a "natural art" from the waterfalls. It's a unique experience and a sight to remember.
Popular activities in Starved Rock State Park are boating, fishing, kayaking, hunting, and hiking. Starved Rock State Park campground is available throughout the year. It has a total of 129 Class A premium sites that are well-equipped for tent and RV camping.
18. Kankakee River State Park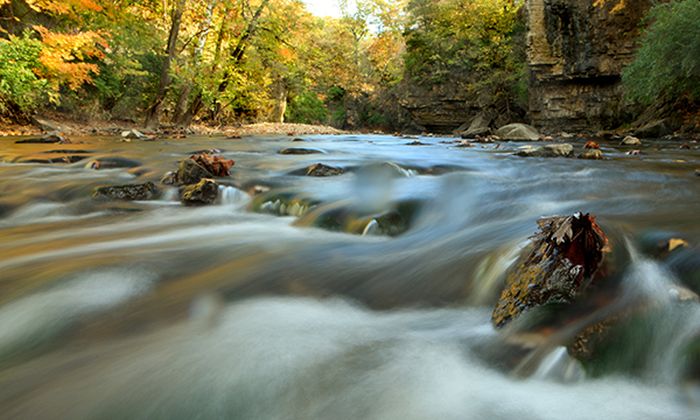 Kankakee River State Park covers both sides of the Kankakee River for 11 miles. The park itself covers a sprawling area of 4,000 acres, though the river is the focal point and biggest attraction. Enjoy the great outdoors here by indulging in a range of activities including boating, canoeing, fishing, cross country skiing, snowmobiles, horseback riding, hiking, and hunting.
Campgrounds in this state park include a range of sites going all the way from Class A sites that offer several amenities to RV and tent campers to primitive Class C camping sites.
19. Lincoln Trail State Park
This park gets its name from the path Abraham Lincoln's family followed in 1831, traveling from Indiana to Illinois. The park covers 1023 acres and includes beautiful settings of woodlands and a lake. Wildflowers are a particular attraction for the Lincoln Trail State Park. Activities available include winter sports, hiking,
Lincoln Trail State Park includes several campgrounds in the park. These include Class A campgrounds with access to electricity and water. Class C campgrounds offer primitive tent camping and are located lakeside for a better view!
20. White Pines Forest State Park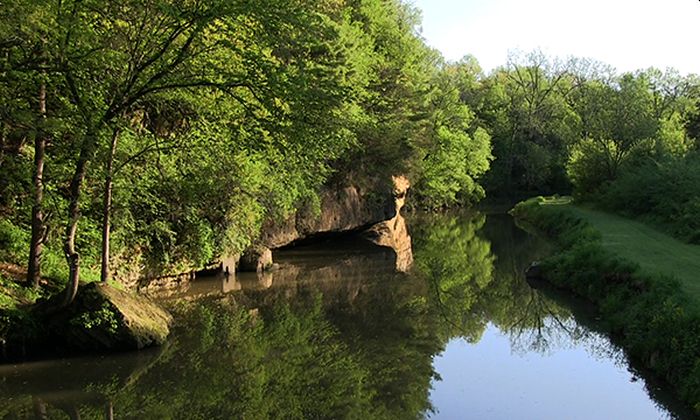 White Pines Forest State Park is located across 385 acres on the historic Chicago-Iowa Trail. It is a popular destination for family vacations and an excellent place for camping in Illinois with cabins. Its modern lodge facilities in the backdrop of a beautiful forest present a quaint setting.
Spring and Pine creeks move through the forest and present excellent opportunities for fishing. Other activities include skiing, hiking, and hunting. Several picnic areas and playgrounds are spread along these creeks. Campgrounds at this park include 103 Class B/S campsites. All of these have vehicular access and have access to a shower/ flush toilet building. However, electric hookup is limited to three sites, none of which can be reserved.
Best Camping In Southern Illinois
1. Pharaoh Campground, Garden of the Gods Wilderness
Shawnee National Forest is spread across an area of 415 square miles. While the entire forest is a treasure unto itself, some locations stand out more than the others. One of these is the Garden of the Gods wilderness. A loop trail in this area is barely a quarter miles long, but it opens up to some amazing and wonderful views of cliffs and sandstone rocks.
Garden of the Gods Recreation Area is one of the most photographed locations in the forest. Though the trail is short and not tiring, there are benches along it to enable visitors to sit down and admire the view. The campsites on the Pharaoh Campground offer setting for tents and camping trailers. Drinking water, parking, and toilets are also available at the campground.
2. Giant City State Park
The natural beauty and unique geographic features of the Giant City State Park make this a worthy destination. The park gets its name from massive sandstone structures in an interesting formation called the Giant City Streets. These stones were formed some 12,000 years ago and today provide a view that is unique to this state park.
It's a landscape lush with towering trees, wild flowers, ferns, and moss. Hiking trails go through several parts of the state park and are immensely popular. Apart from the attraction of the Giant City Streets, the general view and flora of the region are immensely gratifying. Other activities include horseback riding, fishing, rappelling, hunting, and rock climbing.
Campgrounds here have 85 sites rated Class A with clear to electricity, water, shower, and sanitation. Similar sites are available on the equestrian campsite as well. Some sites also offer Class C primitive camping.
3. Turkey Bayou Campground, Shawnee National Forest
Shawnee National Forest is one of the best locations for camping in Southern Illinois. There are several amazing campgrounds in this forest, some of which we'll see on this list. Turkey Bayou Campground is located next to a 20-acre oxbow lake. The lake offers opportunities for boating and fishing. Dispersed camping is also available with the campground.
4. Jackson Falls Campground, Shawnee National Forest
Camping at the Jackson Falls Campground, Shawnee National Forest is free, but limited to a maximum of 14 days in a month. That should be more than enough time to explore the bluffs and rock faces. This campground is a haven to rock climbing enthusiasts, and several trails have been marked for that exclusive purpose. Jackson Falls, which gives this campground its name are a sight to behold as well.
5. Benton KOA Journey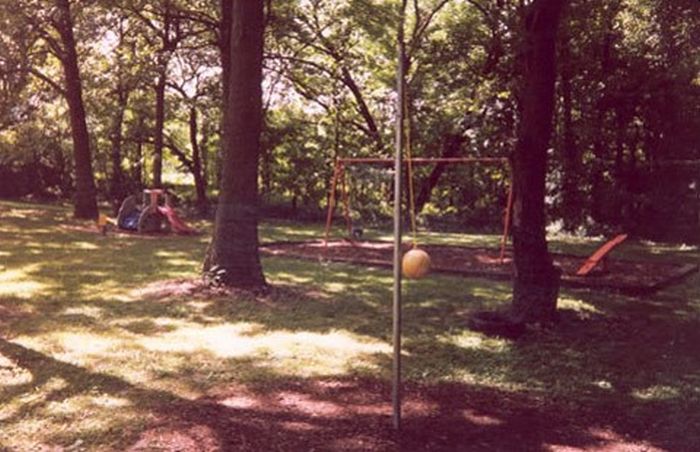 A KOA is generally an excellent place for RV camping, and this one in Benton, Southern Illinois is no exception as well. Benton KOA will house RVs up to 98-feet in length and offers up to 50 amp hookup, WiFi, cable TV, dump station, playgrounds, and fishing, along with several other amenities. Deluxe cabins and activities for families are available as well.
6. Cave In Rock State Park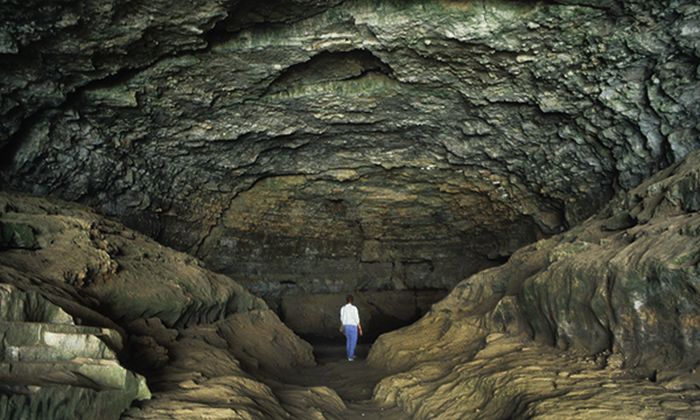 Cave In Rock State Park gets its name from the stunning water-carved limestone cave. The park has some high bluffs that overlook the Ohio River. That combination is a key to very scenic and memorable views. Add in the unique experience of the cave, and you've got a memory of a lifetime.
Several picnic and playground areas dot the park. The campground hosts 34 Class A sites with enough room for 60-feet RVs and electric hookup. Some class Class B/S tent sites are available as well.
7. Ferne Clyffe State Park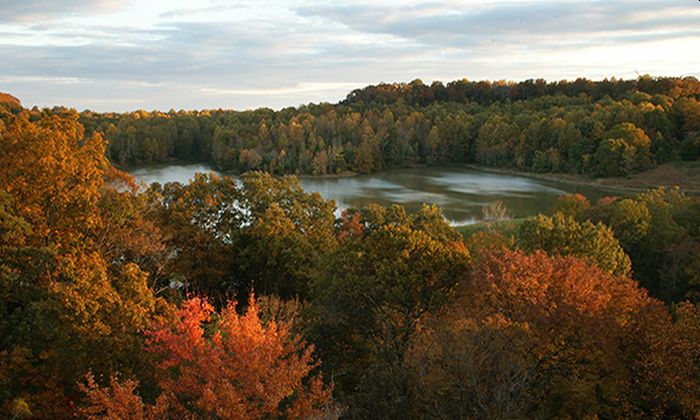 Exquisite woodlands of the Ferne Clyffe State Park make it a wonderful natural scenic spot. The unique geological features of the park and its vegetation are a big draw. Campgrounds at the park include several Class A sites with gravel pads and electricity. Primitive Class C campsites with parking and similar sites for backpackers are available as well. An equestrian campground is placed close by.
8. Horseshoe Lake (Alexander County)
Horseshoe Lake in Alexander County or the Horseshoe Lake State Fish & Wildlife Area is well packed with bald cypress, tupelo gum and similar tree varieties. Activities available here include boating, fishing, and hunting. The campground here includes 38 Class A sites with camping and shower, 40 Class B/E camping sites with electricity only, and a few Class C primitive camping sites.
9. Whittington Woods Campground
Whittington Woods Campground is a great site for RV camping in Illinois. Visitors to this park can make use of a swimming pool, 30/50 amp RV hookup, dump station, pool, playgrounds, showers and restrooms, and several other features. The campground is located in Whittington, northern Franklin County.
10. Dixon Springs State Park
Dixon Springs is another of the beautiful locations in the Shawnee Hills. Camping is available in a Class B trailer camp area which has a dumping station and electricity. Primitive camping sites are available for tent camping.
Best RV Campgrounds In Illinois
1. Double J Campground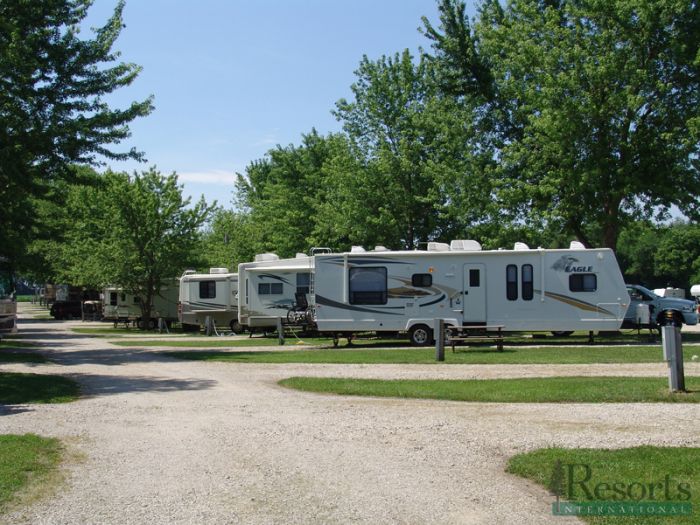 Located in Springfield, Double J Campground is built as a rewarding and fun destination to enjoy. This campground has Big Rig friendly sites and can handle all sizes of RVs. The campground offers 120 full hook-up sites with full hookups (electric, water, sewer), cable TV, WiFi, fire ring, and picnic table. Other facilities on the campground include a playground, swimming pool, game room, and dog walk area.
2. Sycamore RV Resort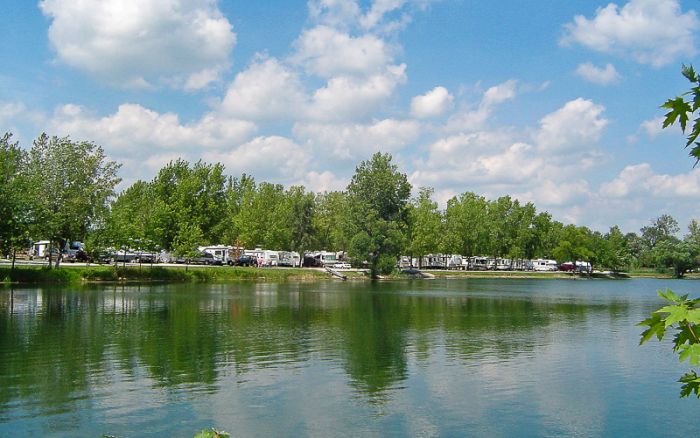 Sycamore RV Resort is a wonderful site built over 30 acres. The resort has several sites of different sizes to accommodate different RV sizes. Water, electric, and sewer hookup are available. The resort is close to Chicago and several other key locations in the area including Northern Illinois University. Amenities available include WiFi, laundromat, rest room with hot showers, and dump station. The lakes are spread over 30 acres and offer paddle boats, paddle karts, and swimming.
3. Fort Massac State Park
In 1908, Fort Massac became the first state park for Illinois. This 1500 acre park is steeped in American history, and even includes a replica fort from 1802. But the real draw is the beauty and stunning visuals on offer in this state park.
Activities available here include boating, hiking, water skiing, hunting, and fishing. The campground has 50 Class A campsites for RVs. All of these sites have electric hookup, and easy access to dumping station and shower building. Group camping and tent camping sites are also available in the state park.
4. Hickory Holler Campground
Hickory Holler Campground is a nice, relaxed campground that gives visitors access to several popular destinations located nearby. These include hunting areas, equestrian trails, and golf courses. Coming back to the campground itself, it offers 30/50 amp hookup for RV camping. A dump station and bath/shower house is also available. Some recreational activities are also available, including playgrounds, lake with paddle boats, and outdoor games.
5. Sunset Lakes RV Resort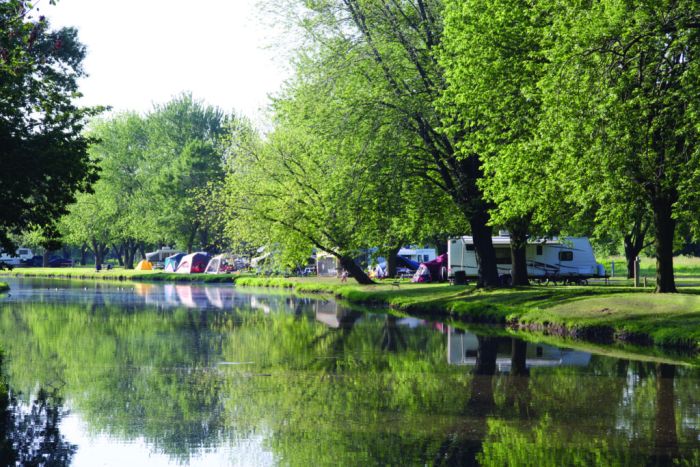 Sunset Lakes RV Resort has grassy and sites with full hookups for RVs. Amenities include 20/30/50 amp hookup for vehicles with a maximum length of 45 feet. Restrooms and shower facilities are available. Other amenities include fishing, WiFi, biking, hiking, and several other activities.
Camping In Illinois — The Epilogue
Illinois is home to some amazing camping locations, many of which are open throughout the year. Even so, remember the swing of the seasons and make sure you are well-prepared for the weather. Best camping in Illinois can be both convenient and enjoyable, given the large number of developed campgrounds in the state. But that doesn't mean you should deny yourself the pleasure of primitive camping, or backpacking and hiking!