Camping in Texas is a pleasure. The state has a rich diversity of locations to offer and you can enjoy being close to nature in a variety of beautiful settings. There are a ton of developed campsites, as well as primitive areas to enjoy here. In Texas, where everything can be supersized, more often than not, campsites can be too! I've created a separate section for best RV camping in Texas, but it's worth noting that for the majority of these locations, tent and RV camping are not mutually exclusive.
20 Amazing Places For Camping In Texas
1. Big Thicket National Preserve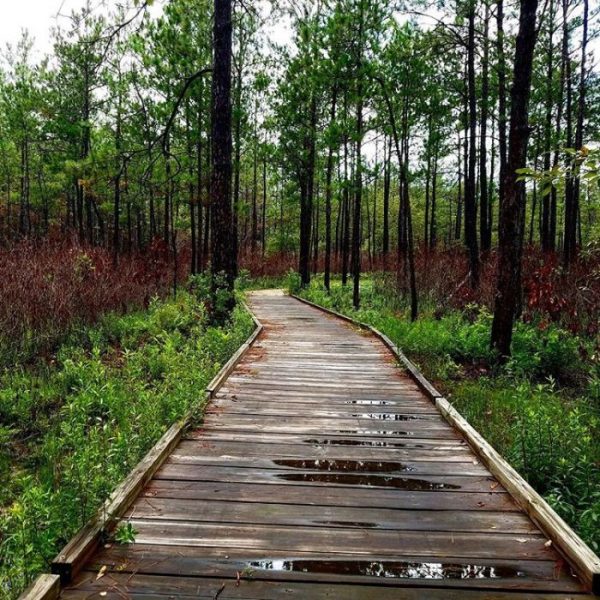 Big Thicket National Preserve is spread over an area of 112,500 acres in Southeast Texas. The amazing biodiversity available here has given it the nickname "America's Ark." This park encompasses areas that include land and water, all spread across seven counties.
Big Thicket is home to nine different ecosystems. These include longleaf pine forests and cypress-lined bayous. A variety of carnivorous plants also form a part of the attraction for this national preserve.
Visitors to this park can engage in several activities including kayaking, canoeing, and hunting. It's a great location for backcountry camping and several locations are available for campers. A permit is necessary for camping in the preserve, though it is free. A variety of hiking trails are also available and will keep you well-occupied.
2. Big Bend National Park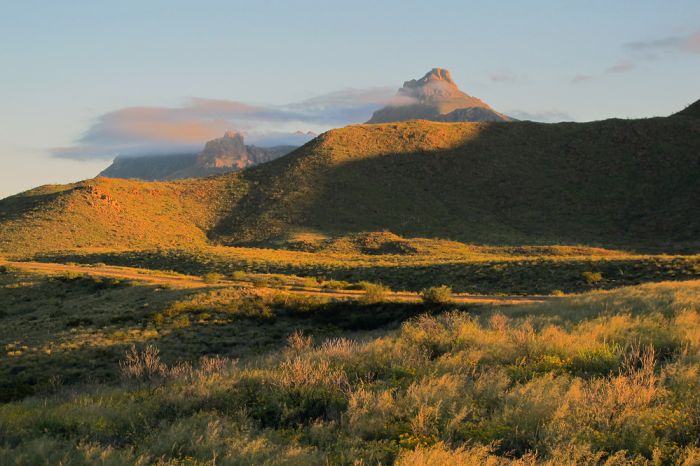 Located in Far West Texas, Big Bend National Park offers many natural wonders to explore and stunning vistas to enjoy. Mountains, canyons, and ancient limestones form the dominant geographic features of this region, and they also play a role in the wonderful views on offer and all the activities you can enjoy in this park.
There are over 4000 species of animals and insects in this park and even some dinosaur bones. Some of the fossil finds can also be seen at the park's Fossil Discovery Exhibit. You can explore the park through the numerous hiking trails, dirt roads, and even paved highways. Activities include kayaking, paddling, canoeing, and hiking.
Some spots and vistas to see are Rio Grande along St Elena and Mariscal Canyons, Ross Maxwell Scenic Drive and Chisos Basin, and Ernst Tinaja, among others. Several campsites are available in the park, including developed and primitive campgrounds. RV camping is also available.
3. Blanco State Park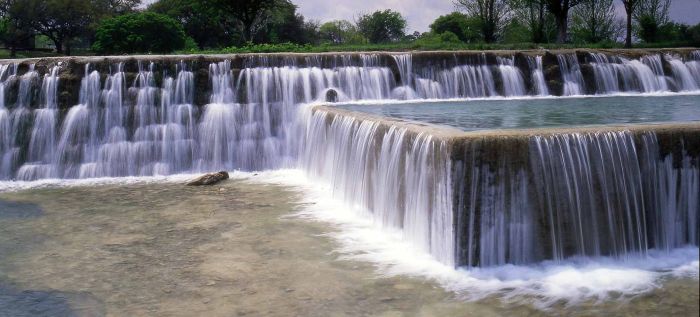 Blanco River is, of course, the most prominent attraction of Blanco State Park. This spring-fed river lends itself well to swimming, boating, and camping. The park is small, located along one mile stretch of the river, and is easily accessible from San Antonio and Austin.
Full hookup RV sites and screened shelters are available for visitors of the park. Though the park is small, the views are great. Overall, it is a nice getaway, especially if you want a break from the bustle of Austin and San Antonio.
4. Palo Duro Canyon State Park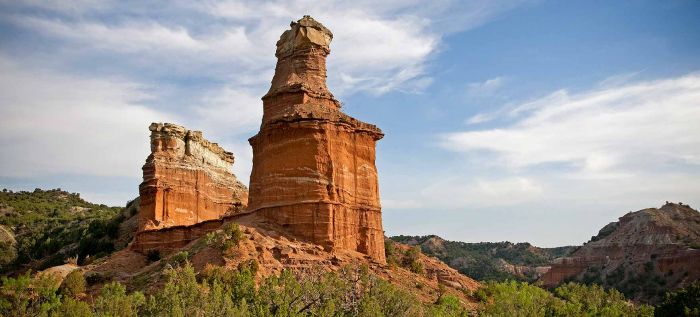 Palo Duro Canyon State Park is also called the Grand Canyon of Texas. It may not be as famous as the Grand Canyon in Arizona, but it is a stunning place in its own right. This is the second largest canyon in the USA. Visitors can enjoy hiking, biking, and equestrian trails. Just remember to bring your own gear (and horses!). Enthusiasts will certainly love the 1500 acres that have been set aside for horseback riding.
There's plenty of room for exploration. Several campgrounds have been set up in the park, sites are available for tents, RVs, and horses. The park is located in the heart of the Texas panhandle. It's rugged beauty and charm are worth a view.
5. Garner State Park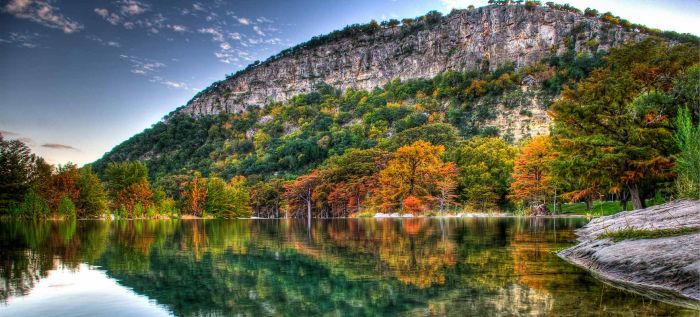 The vivid beauty and scenery of the Garner State Park leave visitors spellbound. The clear and cool waters of the Frio River are about as famous as the park itself. Or rather, this river is what makes the park famous! The river might be the most prominent feature of this park, but the general scenery and the trails too are a sight to behold.
Activities include tubing, canoeing, fishing, kayaking, and paddling. Summer evenings are further enlivened by a jukebox dance in the dance pavilion. There are several RV campgrounds in the park, many with full hookup facilities.
Some water-only and electricity-only campgrounds are available as well. The park is a popular destination, so make reservations well in advance. If you don't particularly like crowds at campgrounds, the best time to go would be mid-August to memorial day, preferably on a weekday.
6. Lost Maples State Natural Area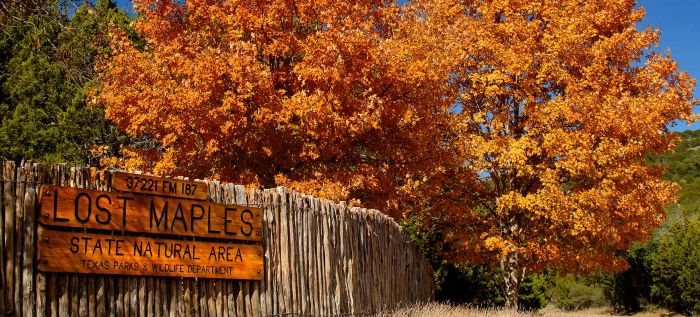 Lost Maples State Natural Area has spectacular views. Though the fall colors of the maple are famous, the park has something to offer year round. Its wildflowers, Sabinal River, and steep Canyon walls are enough of an attraction on their own. The park is located about two hours from San Antonio and is a very popular camping destination. Make your reservations in advance!
Primitive campsites are available for tent campers and backpackers. Visitors in an RV will get water hookup and 30 amp electric hookup.
7. Guadalupe River State Park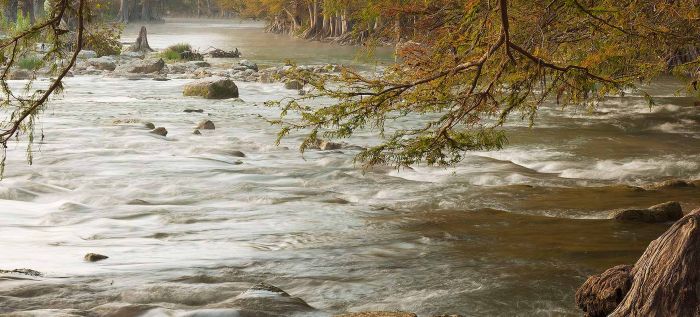 Another famous location for Texas state parks camping, Guadalupe River State Park is a sight to behold. About 4 miles of river flows through this park and is the main attraction. Swimming, fishing, tubing, and canoeing activities are popular with visitors. You can also enjoy hiking, biking, and equestrian trails.
Campsites are available for RVs and tent camping. The walk-in tent campsite has water, but no electricity. RVs going to Cedar Sage can enjoy a 30 amp hookup. Turkey Sink RV campground offers 50amp electric hookup and water hookup.
8. Caprock Canyons State Park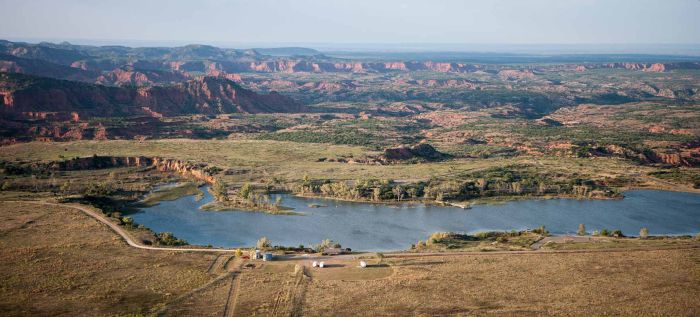 Located in the Texas Panhandle, this park has excellent geographic features and beauty. But perhaps it is the Bisons that roam the plains that bring more repute to Caprock Canyons State Park. Activities available include boating, fishing, and swimming at Lake Theo. The park also offers room for horseback riding and includes more than 90 miles of trails for backpackers.
Tent campgrounds there are largely primitive, though some offer amenities like water. RV campgrounds include one with a 30 amp hookup, and another with water and 50 amp hookup.

9. Enchanted Rock State Natural Area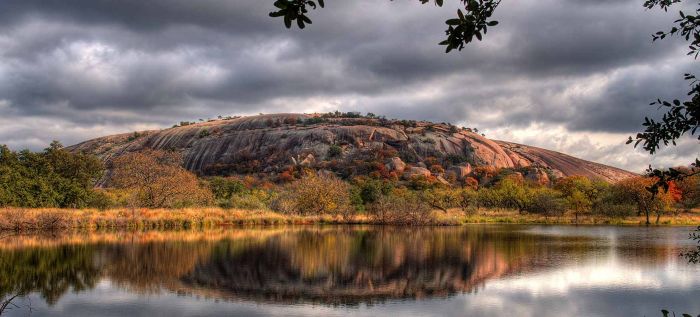 Enchanted Rock State Natural Area is dominated by a pink granite dome. There are features and views to enjoy at this park, but the massive stone dome absolutely steals their thunder! Activities include camping, biking, hiking, and rock climbing.
Campsites available at the State Natural Area mostly cater to tent campers. Depending on the campground you choose, you may get access to water and electricity. Primitive campgrounds that do not offer these amenities are also available.
10. Colorado Bend State Park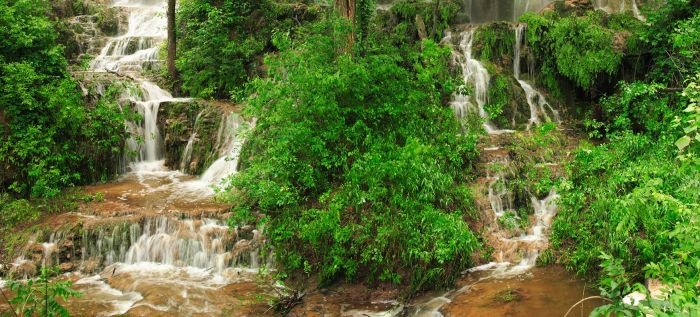 Colorado Bend State Park is located approximately two hours drive from Austin. The park offers beautiful views of the Colorado River. Another great feature of the park is its network of 400 caves that offer a wonderful area to explore and a unique experience. Other notable features this state park include Spicewood Springs and Gorman falls.
Activities include caving, hiking, backpacking, swimming, paddling, and kayaking. Campgrounds are available for RVs (drive-in), and tent campgrounds are available as walk-in and hike-in campgrounds.
11. Inks Lake State Park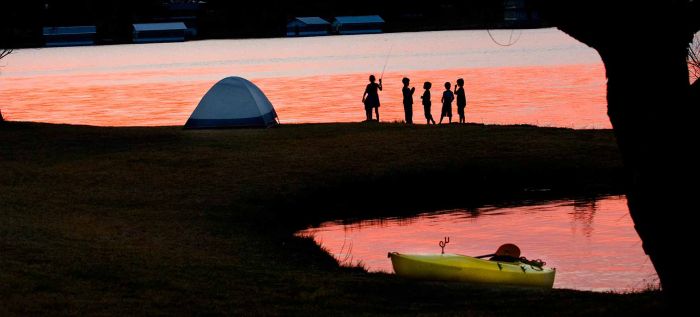 Inks Lake State Park has a wondrous mix of sparkling blue and clear water. The water, the colorful rock outcrops, and the vegetation here create an eclectic mix. You know, the kind that when you see in a photograph you wonder how much of it is photoshop magic!
There are plenty of activities available. Water activities include boating, fishing, canoeing, and kayaking. Scuba diving, water skiing, and swimming are popular too. Other activities include hiking, backpacking, and camping. A visit to the Devil's Waterhole makes way for some scenic waterfalls upstream from the lake.
Campsites can accommodate RVs and tents, and range from sites with full hookups to primitive camping sites.
12. Padre Island National Seashore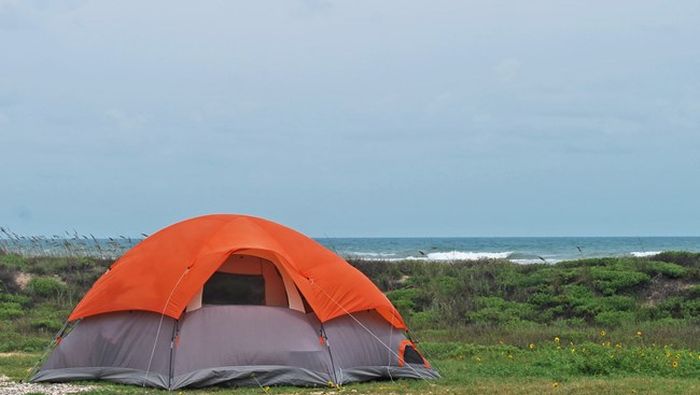 Often described as the "longest stretch of undeveloped barrier island in the world", the beautiful and pristine seashore is a great destination. Padre Island National Seashore separates the Gulf of Mexico from the Laguna Madre. About 70 miles of coastline and several species of plants, animals, and birds are protected by this seashore.
Camping is available on this park on a first come, first serve basis. No reservations are accepted. There is plenty of space available for tent as well as RV camping, though no hookup is available. If you enjoy primitive camping and pristine beaches this piece of nature is the place to be.
13. Lake Bob Sandlin State Park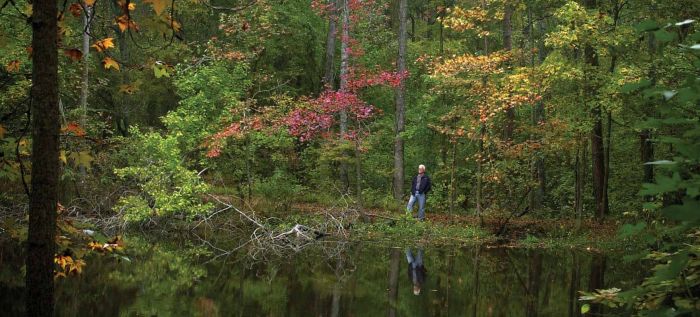 Lake Bob Sandlin State Park in northeast Texas is built at the confluence of two ecoregions. The park is teeming with life with wonderful trees, grasses, and several animals taking refuge within its bounds.
The 9000 acre lake is a great place for swimming, boating, paddling, and fishing. And if you want to go beyond the water, there are 3.3 miles of trails fit for bikers and hikers. RV campsites come with water hookup and 30 amp hookup, while most tent campsites are primitive.
14. Ray Roberts Lake State Park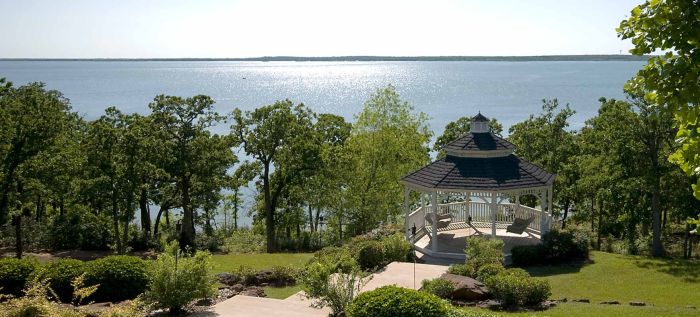 Ray Roberts Lake State Park is just an hour from the Dallas–Fort Worth metroplex. Being so close to the metropolitan area, it is a popular destination for campers. There's quite a lot to do on the 29,000-acre Ray Roberts Lake and the surrounding area. Fishing, camping, boating, and hiking are available for visitors.
Tent and RV campsites with water and electricity hookups are available on the campgrounds. Several primitive tent sites are also available.
15. Oxford Ranch Campground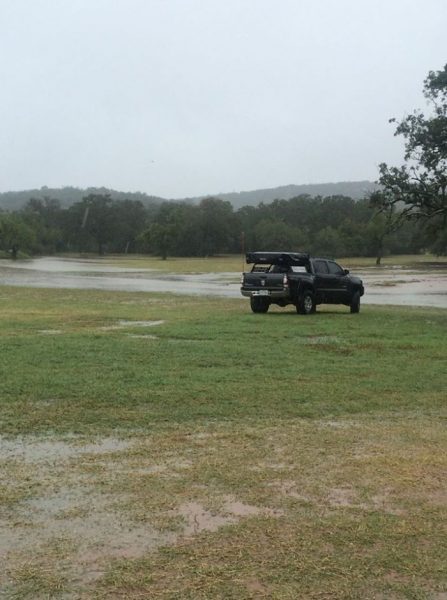 This campground in Llano, Texas is a popular location and its proximity to key areas makes it likable. Oxford Ranch Campground is part of a working cattle ranch so there's a touch of the ranch life to enjoy. The early spring blooms of bluebonnets are a great sight. Camping is available for RVs as well as tents. It's an awesome place for camping with your truck bed tents as well.
16. Dinosaur Valley State Park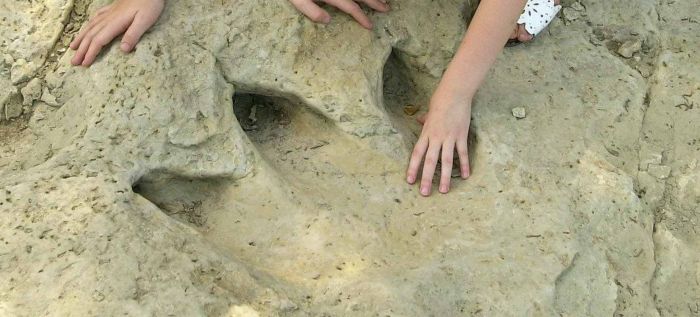 The name alone is enough to sell me on the virtues of this park. The story of this park starts in prehistoric times, when dinosaurs walked around the edges of an ancient ocean. Well, neither the dinosaurs or that ocean exist now, but the footprints left by the huge beasts can still be seen at this park!
Dinosaur Valley State Park is barely an hour's drive from Fort Worth. Paluxy River flows through the state park, and most of the dinosaur tracks are located in the bed of the river. Apart from looking back in time through dino-footsteps, you can also swim, boat, and fish in the river. There are tracks for hikers and horseback riding as well. Primitive as well as developed sites are available at the campgrounds of this park.
17. Huntsville State Park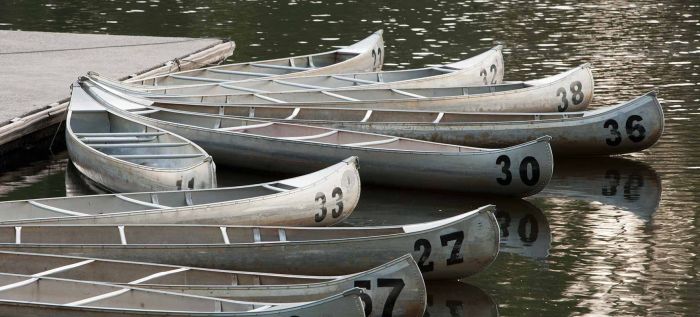 Beautiful trails, majestic trees, and a lake are the highlights of the Huntsville State Park. Boating, fishing, swimming, and paddling are popular activities here. There are plenty of trails to explore as well. Note that alligators live in this park, so if you're unaware, it is better to go through the park's alligator safety tips.
Campgrounds available have full hookup sites or those with electricity or water hookup.
18. Guadalupe Mountains National Park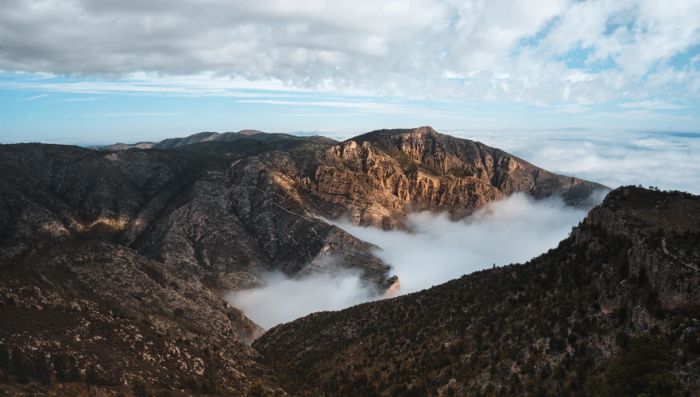 A quintessential example of the Texas wilderness, this national park takes you through stunning trails and amazing views. Guadalupe Mountains National Park is home to the highest point in Texas, Guadalupe Peak.
There are several campgrounds, including developed sites and primitive campsites. No reservations are available, campsites are available on a first come, first serve basis.
19. Davy Crockett National Forest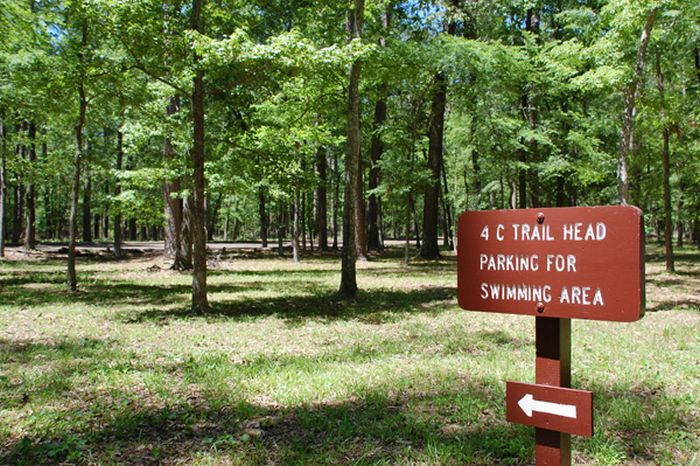 Davy Crockett National Forest is spread over almost 160,000 acres in East Texas. The recreation area in the forest is built around a 45-acre Ratcliff Lake. It offers boating, camping, fishing, and swimming. Hikers will enjoy the 20-mile long 4 C trail. Other areas of note include the Big Slough Wilderness Area and Piney Creek Horse Trail.
Primitive camping is available in most areas of the forest. However, in the deer hunting season, camping is limited to 20 hunter designated camps.
20. Sam Houston National Forest
Sam Houston National Forest covers more than 163,000 acres and includes a wealth of natural beauty, wildlife, and recreation areas. The 160-mile Lone Star Hiking Trail is a very popular attraction. Several other activities are available in various areas of the park, including fishing, hiking, boating, and hunting.
15 Places For RV Camping In Texas
1. Mustang Island State Park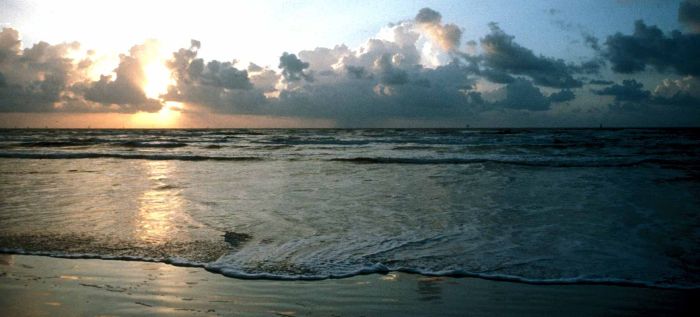 Camping right at the waterfront is a big draw of the Mustang Island State Park. A lot of the campsites are barely 50 yards from the water. The park is located close to Corpus Christi and is spread across several miles along the Gulf of Mexico.
There's a long list of activities available here, including fishing, swimming, boating, paddling, biking, and bird watching. The RV campsites have full hookup and are very close to the water. Primitive drive-up tent campsites are also available.
2. Davis Mountains State Park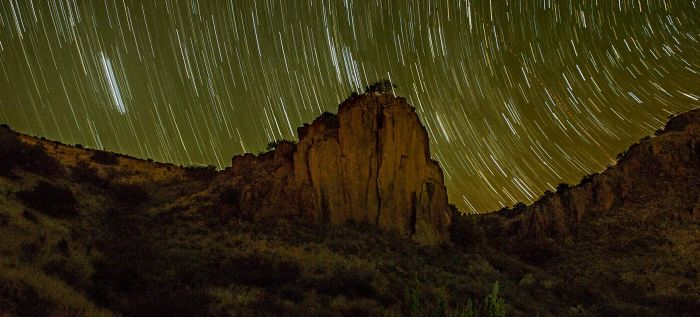 This West Texas park has a variety of trails you can explore, whether on foot or on horseback. Davis Mountains State Park has full hookup campsites for RVs, including water, 30/50 amp, sewer, and cable TV hookup. Tent campgrounds include sites with electricity or water, and primitive campsites.
3. Big Oak River Campground
Activities and amenities are aplenty at Big Oak River Campground. About 90 miles from San Antonio, the campground is situated along the Nueces River. Activities and amenities include a playground, volleyball court, and a swimming pool. Conventional amenities like BBQ Pit, fire ring, picnic table and porch swing are also included. Fishing, kayaking, tubing, and snorkeling are also available.
RV camping locations get full 20/30/50 amp hookup, dump station, restrooms, and picnic tables. Apart from RVs, sites also include locations for tent camping and log cabins.
4. Indian Springs Campground and RV Park
This is a campground especially made to accommodate RVs. As such, you'll find a long list of amenities that go along with quality RV sites, along with classic requirements that make for great camping. The sites are large enough to accommodate 40 feet RV trailers. The RV sites available are double slide out and have full hookups.
Indian Springs Campground and RV Park is located in Kountze, the campground is home to a rustic, yet comfortable wilderness. The location includes trails for hiking, biking, and ATVs. Fishing and canoeing are available as well. The campground also includes sites for tent camping and cabins.
5. Hueco Tanks State Park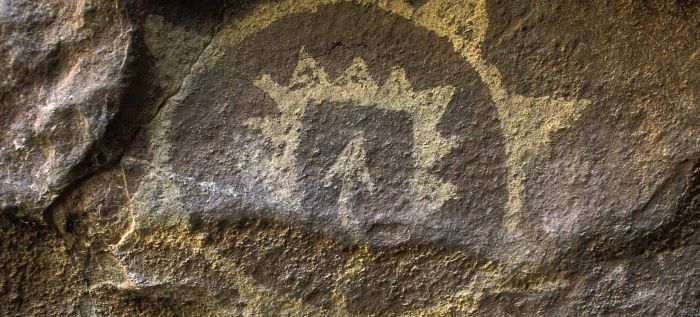 Located in the rock hills of far west Texas, Hueco Tanks State Park is an ancient site. Rocks with ancient petroglyphs can be seen at various points in this park. Activities available include hiking, rock climbing, and stargazing through the clear skies. Campsites for RVs are available with 50 amp hookup, water, picnic table, and restrooms available nearby.
6. Balmorhea State Park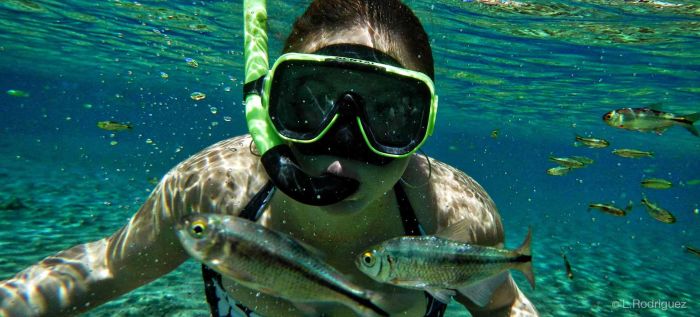 Balmorhea State Park hosts one of the world's largest spring-fed pools. Its crystal clear waters are an invitation for visitors to swim and scuba dive. Other attractions include restored desert wetlands and birdwatching. Campgrounds here offer water and electric hookup, with a picnic table at each site.
7. Everfree Shire Ranch
Everfree Shire Ranch is a quaint location that's great for RV camping. As you can guess by the name, there are some touches along the Lord of the Rings theme as well. Each campsite has a 50 foot paved space, 30/50 amp hookup and water hookup. There is no sewer dump or hookup, which might pose a bit of a problem.
Apart from the natural scenery, one of the most interesting views here is the ranch's herd of rescue horses. They do offer horseback riding, though only experienced and expert riders should try it. Being rescues, the horses may have some behavioral or physical problems. They're awesome to hang out with nevertheless!
8. Goose Island State Park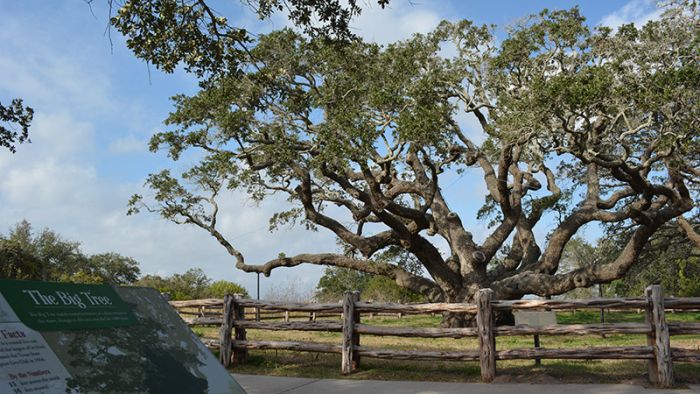 A small distance from Corpus Christi, Goose Island State Park is home to one of the largest live oak trees in Texas. St. Charles and Aransas bays offer plenty of opportunities for fishing, boating, camping, and birdwatching. The campgrounds have room enough for RVs and tents. RV campsites include water and electric hookups, picnic table, waist-high grill, and access to restrooms with showers.
9. Lake Texoma
One of the largest reservoirs in the United States, Lake Texoma is located along the Texas-Oklahoma border. Spanning almost 75,000 acres, the lake is located at the confluence of Red and Washita Rivers. Fishing is one of the most popular activities here, though swimming and boating are also popular. RV campgrounds can be found all along the coast of the lake. Lake Texoma RV & Cabin Campground is one of the more popular ones, offering several amenities right at the shore of the beautiful lake.
10. Yogi Bear's Jellystone, Park Hill Country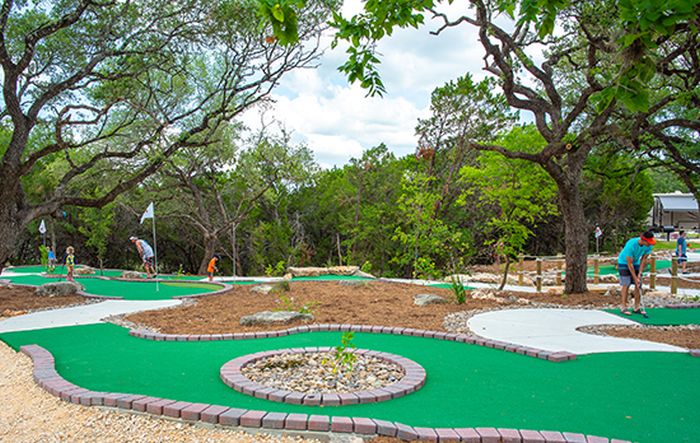 Named after the famous character, Yogi Bear's Jellystone Park Hill Country is full of activities that children and adults can all enjoy. Cabins, tent sites, and RV sites are all available in this park's campgrounds. Premium RV sites have 30/50 amp electric hookup, water and sewer hookup, cable TV, and a few other amenities. Red Carpet RV sites also get a large concrete pad and charcoal grills
11. The Goat Pens
The Goat Pens is located in Terlingua, TX along the Big Bend National Park. Its unique location makes this park well-suited to visit several nearby sites, though the park itself remains in a somewhat private and secluded spot. The park can accommodate RVs with a maximum length of 30 feet, though no hookups are offered. There is quite a range of activities available, including biking, hiking, and paddling.
12. Regenerative, Happy Animal Farm
On the outskirts of Austin is the "sustainably minded farm" Regenerative, Happy Animal Farm. It's a wonderful getaway from the city life and the interaction with animals there helps with the regenerative appeal of the farm. Animals on the farm include goats, miniature cattle, and chicken, among others. RVs up to 20 feet can be accommodated at the sites. Though potable water, kitchen, and showers are available, hookups are not.
13. Texan RV Ranch
This campground is located very close to Dallas. RV campsites here are available for long-term as well as short-term use. The campground offers 30/50amp electric hookup, dump station, playground, laundry, and restrooms. A pool, pavilion, and WiFi are available as well. Texan RV Ranch also offers cabins and cottages.
14. Emma Long Metropolitan Park
Emma Long Metropolitan Park is a very popular site near Austin. The park sits along the shores of Lake Austin and is a popular destination for visitors. Tent as well as RV camping sites are available, and some of them go right to the shores of the lake. While there are hookups available, getting to the park can be tough for larger RVs. The location is best suited for motorhomes.
Oh, and as I said, this is a popular location! Don't expect much of peace and quiet, this park stays bustling. With people moving around and boats roaring on the lake, there's not much of quiet. It's not city-center noisy, but it can be noisier than your average campground. While this park is close to Austin, it is more a getaway for people from the city. If you're a tourist intending to visit the city, this may not be the best campground to pick, the commute takes a long time!
15. San Antonio / Alamo KOA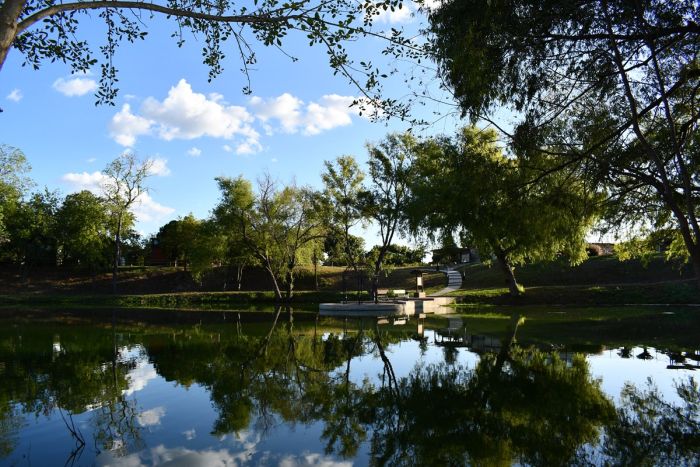 In a conversation about RV campgrounds, it is nigh impossible not to run into some KOA. San Antonio / Alamo KOA is an excellent site with a long list of amenities, activities, and recreation areas that make KOA so successful.
RV camping sites here can accommodate vehicles up to 90-feet. Amenities include electric and water hookup, pool, fishing area, cable TV, and WiFi. The campground also includes a bicycle trail and playgrounds. Tent campsites and cabins are available as well.
Getting The Best Of Your Camping In Texas
The wealth of natural beauty, ecological diversity, and a variety of locations to pick from makes camping in Texas a fun activity. When you pick a location for your camping adventure, it is worthwhile to do some research. That can give you a good idea of the conditions and rules to expect. Also look for the availability of a reservation system, if one is available, you should use it to your benefit. For campgrounds that do not accept a reservation, trying to arrive early in the day can be helpful.