Thinking of California invokes the images of the vibrant Hollywood and the high-tech world of Silicon Valley. The Golden State has a wealth to offer in natural beauty and camping locations too. Anyone who's not been living under a rock has heard of Yosemite and Redwood parks in California. Best camping in California covers not only these locations, but there's a lot more to experience. Let's dive in and take a look!
California is full of amazing camping locations. These aren't just limited to the far reaches of the state – you can reach stunning destinations in a few minutes from the bustling metropolis of Los Angeles, or the busy life of the San Francisco Bay Area. I have divided the locations into sections, but these are not rankings. The sites are presented in no particular order, and sections overlap. For example, some locations in SoCal are also amazing locations for beach camping and RV camping.
Top Camping Locations In Northern California
1. North Shore Campground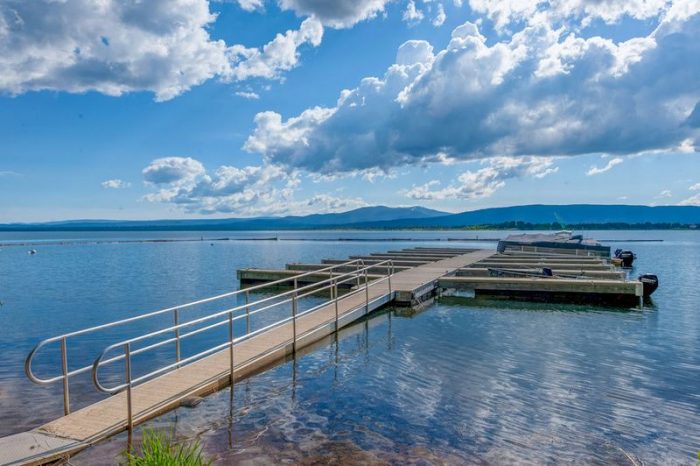 North Shore Campground is a small paradise on the shores of Lake Almanor in Chester, CA. To add for clarity, this place is not the same as the North Shore Campground which is a part of the San Bernardino National Forest. Although, both sites are equally awesome and thrilling to visit. You can't go wrong in choosing either for your visit.
Campsites at North Shore go right up to the shores of Lake Almanor. Accommodation is available in RV and tent sites, several of which are located on the shore. Spacious and luxurious cabins are available as well. Amenities include restrooms, hot showers, Wi-Fi, and laundry facilities. RV sites get full hookup.
There's a ton of activities to keep you busy. Playground and the small library are useful. Visitors can enjoy hiking, swimming, boating, and sailing. Paddleboards are available as well, or you could simply chill on an inflatable lounger.
The campground is very close to the Lassen Volcanic National Park, which is all the more reason to visit!
2. Twin Lakes Campground
Twin Lakes Campground offers beautiful views of the eastern Sierra Nevada Mountains. The large campground has sites placed right along the twin lakes. The campsite has sections split to make the best of the shoreline offered by the lakes. Several campsites are located on the shore along the lakes.
Activities include swimming, boating, and hiking. It sits at the base of the snow-capped Mammoth Mountain, which is a popular site for skiing.
3. Redwood National And State Parks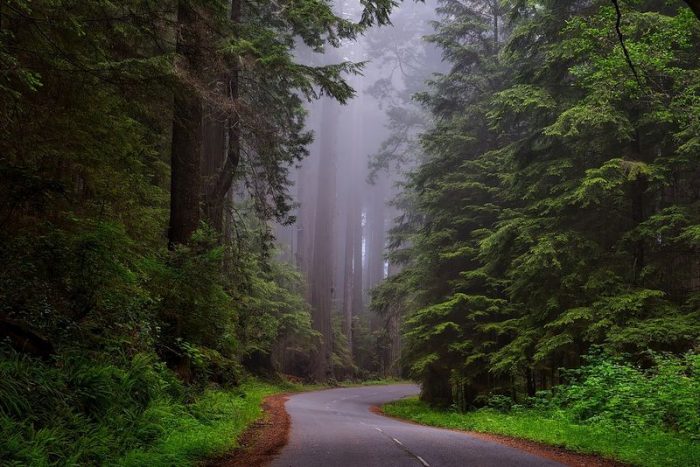 The looming, gigantic Redwood trees are a wonder and a sight to behold. These parks have some of the tallest trees in the world, and walking in their shade can be inspiring. Redwood National Park is a UNESCO World Heritage site. Trees of the coastal redwood forest are remnants of a group of trees that is 160 million years old.
Love it, appreciate it, and most of all, do your best to preserve it. Hammock camping is not allowed in these parks, as the ropes may damage the trees. There are several developed campsites that offer There are several developed camping sites in the area that offer RV and tent camping. Cabins are available as well.
Campers can enjoy more than 200 miles of trail and make use of seven designated backcountry camps. Reservations are a must, especially if you are visiting in the summer.
4. Lassen Volcanic National Park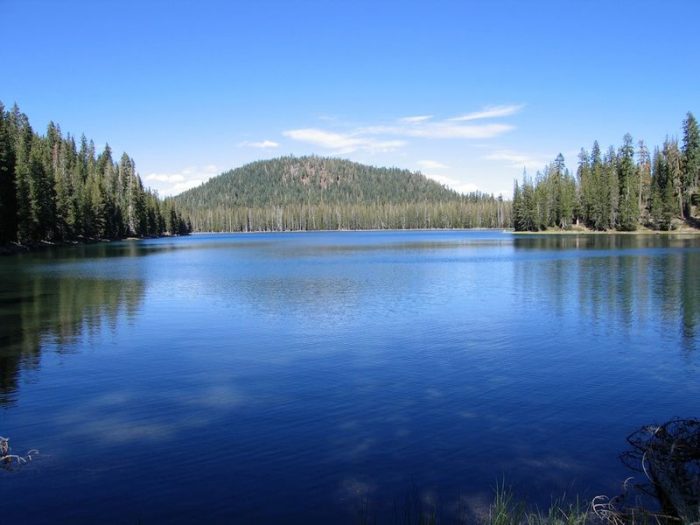 Wonderful scenery dotted with volcanoes, hilltops, rolling meadows blooming with wildflowers, and wonderfully clear mountain lakes. These are the scenes that you can expect to see at the Lassen Volcanic National Park.
The volcanoes may not fume any more, but the hot water still flows. Visitors will see fumaroles, boiling pools, steaming ground, and mud pools. When you are in a hydrothermal area, make it a point to stick to established trails and boardwalks. Ground in unmarked areas can be tricky and could end up being a thin crust over a pool of boiling or acidic water. Don't mess with nature – stick to directions from the park.
There are plenty of established and designated backcountry campgrounds across the park. Many of these sites offer tent as well as RV camping. Truck bed tent camping can be fruitful too. Bumpass Hell Trail is a very popular with visitors. At just 3 miles roundtrip, visitors can see some of the most prominent and unique features of this park.
5. Gerle Creek Campground
Gerle Creek Campground at Eldorado National Forest has an elevation of more than 5000 feet. Activities on offer include swimming, hiking, and lake and pond fishing. Be sure to make a reservation before you arrive at the campground. Campsites can handle tents, RVs, and trailers. Depending on the site, an RV up to 50 feet may be used.

Best Campgrounds In Central California
6. Yosemite National Park Campgrounds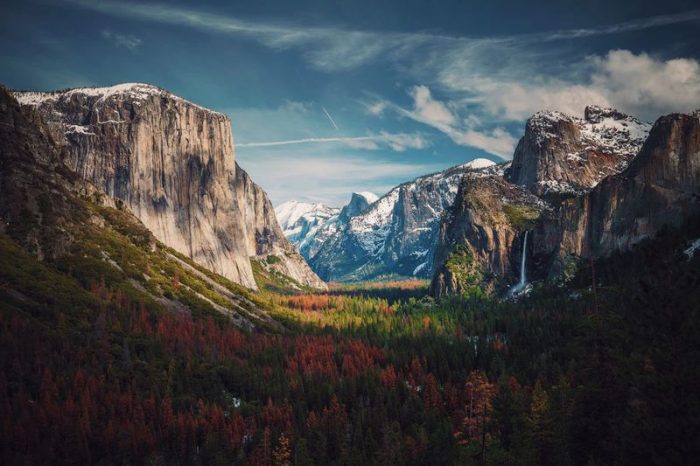 Yosemite is perhaps one of the most recognized and popular national parks. Located in the western Sierra Nevada, the park is home to amazing views, waterfalls, granite cliffs, and ancient forests. Tunnel View on State Route 41 is famed for the beauty it shows.
Spread over 1200 square miles, the park has several campgrounds to accommodate visitors. Amongst the many Yosemite National Park Campgrounds, you'll find all of them amenable to tent camping, and most ready for RV camping. Some grounds also have Horse Campsites. Make it a point to have a reservation when you visit this park.
7. Sierra National Forest

Sierra National Forest isn't just known for its expansive forests, but also for the many lakes that dot its landscape. Many campgrounds are located along these lakes. The famous lakes in the forest include Bass Lake, Edison Lake, and Courtright Reservoir. Many of these lakes have a scenic backdrop of towering mountains that makes them a pleasure to behold.
8. Big Basin Redwoods State Park
Santa Cruz Mountains hold a wealth of natural beauty and are home to several state parks and protected grounds. Big Basin Redwoods State Park is one of the parks, and the oldest state park in California.
Enjoy the grace of these ancient trees as you walk through the many trails of this park. It's a wonderland for hikers and backpackers. Some campsites allow trailers with a maximum length of 24 feet.
9. Campgrounds Along Lake Tahoe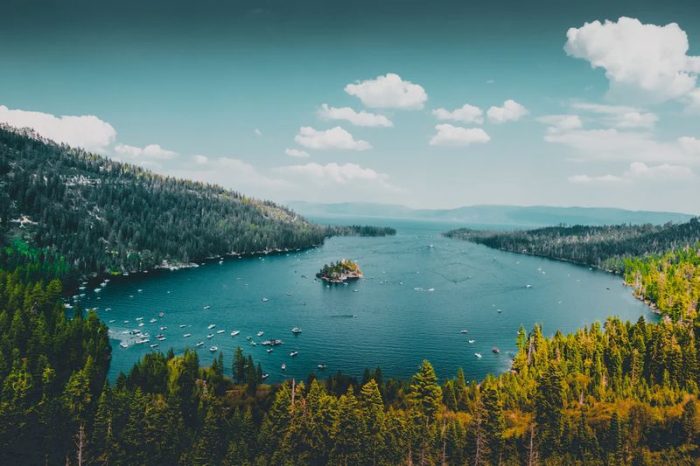 Lake Tahoe is the largest alpine lake in North America. Located in Sierra Nevada, Tahoe is a popular attraction for California, as well as Nevada. The lake itself, and its surroundings present rich natural views. Located along these are Emerald Bay State Park, DL Bliss State Park, and many other campgrounds.
Tahoe offers plenty of opportunities for camping and related activities, as do the various campgrounds situated along this wonderful lake.
10. Rollins Lake, Nevada County
Located just off I-80, most campgrounds around Rollins Lake are easy to access, and easier to enjoy! There are plenty of campsites for tents, though RV camping is probably a better flavor for the season. Activities available include fishing, swimming, and waterskiing.
Best Campgrounds In Southern California
11. Palomar Mountain State Park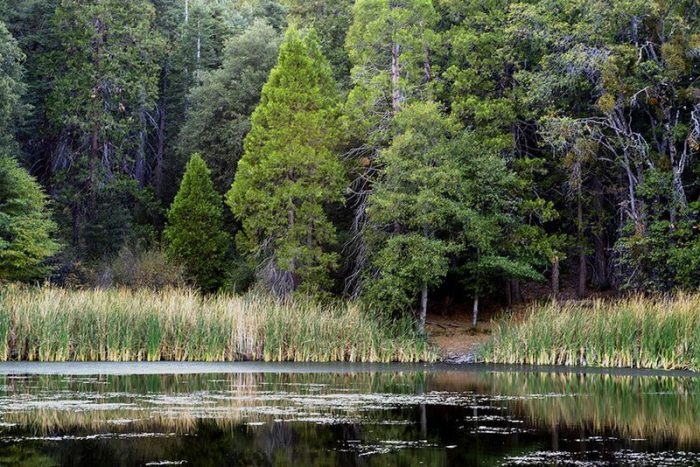 Palomar Mountain State Park is located in the northern reaches of San Diego county. With an elevation of 5000 feet above sea level, the park offers a cool atmosphere. Sprawling across 1,862 acres, the park is full of coniferous trees and offers amazing lookout points. The park campgrounds are amenable to tents as well as trailers up to 24 feet in length.
12. Anza-Borrego Desert State Park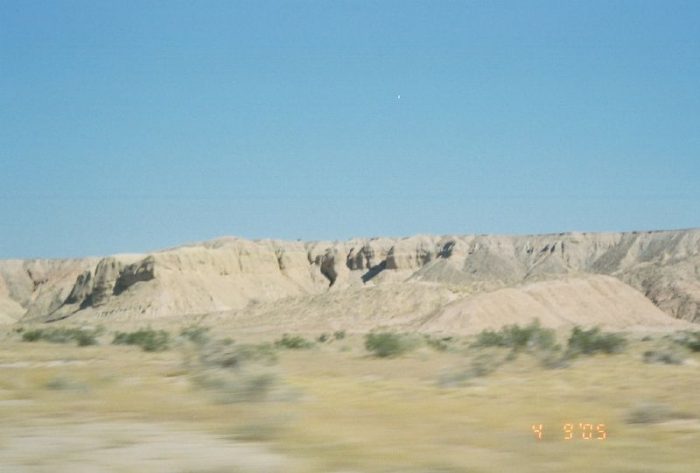 A popular location for one of the best camping in California experiences, Anza-Borrego Desert State Park is the largest park in California. The park sprawls across 6000 acres and includes many campgrounds. Campsites can accommodate RVs up to 35 feet, and it makes better sense to bring your RV to better explore this massive park.
13. Death Valley National Park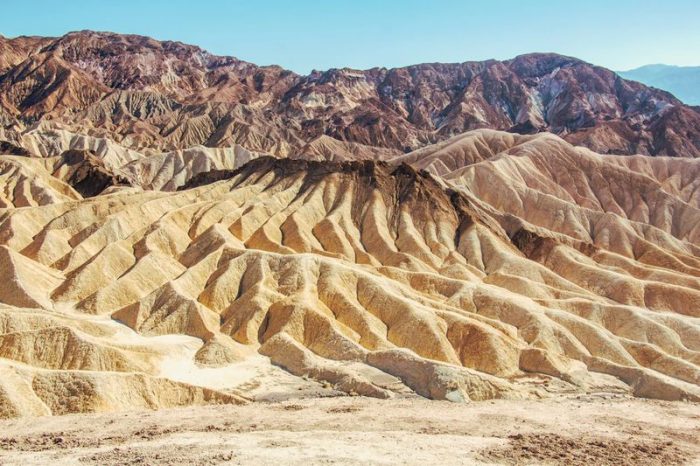 Another famous park from California, Death Valley offers some of the most unique and iconic experiences in Southern California. Camping in an RV could feel more comfortable, but if you're going conventional car camping, a tent air conditioner would be very helpful.
Much of Death Valley is below sea level in elevation, yet the park also has high-rising peaks capped with snow. There are several campgrounds in this park, the best known being Furnace Creek. Hiking, biking, auto touring, and wildlife viewing are activities popular with campers.
14. Joshua Tree National Park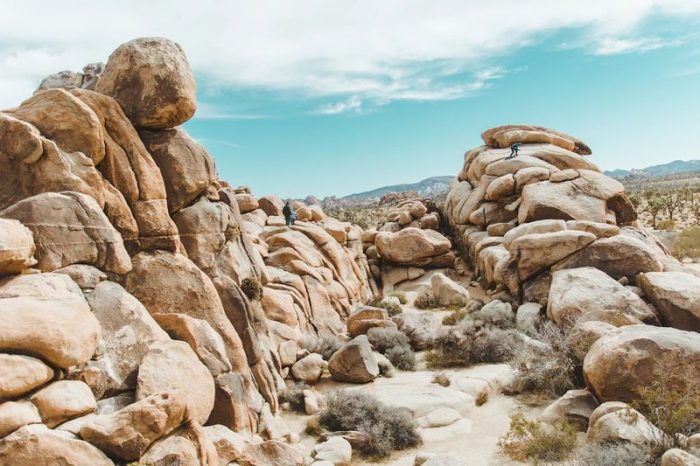 The giant rocks at Joshua Tree National Park make for a wondrous viewing. Parts of the park house two desert systems – the Mojave and the Colorado. A fascinating variety of plants, animals, and the scenery feel delightful. There are plenty of campgrounds in this park, with Jumbo Rocks and Black Rock campgrounds being the most popular.
15. El Capitan Canyon in Santa Barbara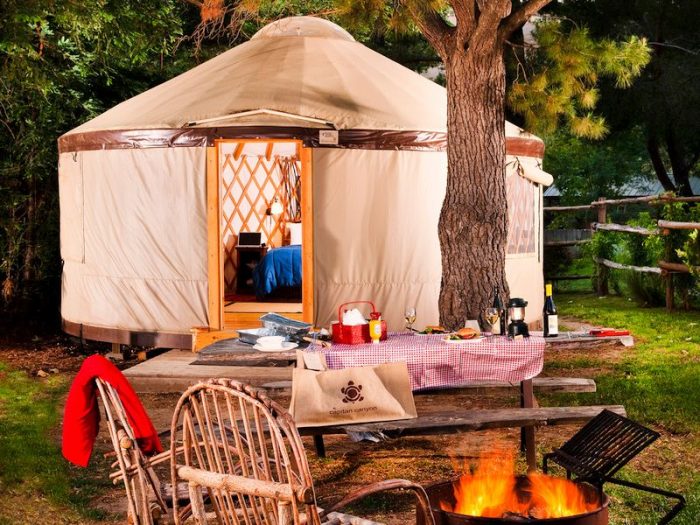 El Capitan Canyon gives visitors a taste of glamping on the Santa Barbara coast. There are cabins available, though the adventure yurts and safari tents get my vote. The location offers a range of activities suitable for family vacations. They offer quite a few things for children as well as adults to enjoy.
Top Glamping Locations In California
We've already seen a few glamping locations in other categories, but as you can expect, California goes big on glamping as well. Let's see some of the coolest sites you can visit!
16. Treebones Resort, Big Sur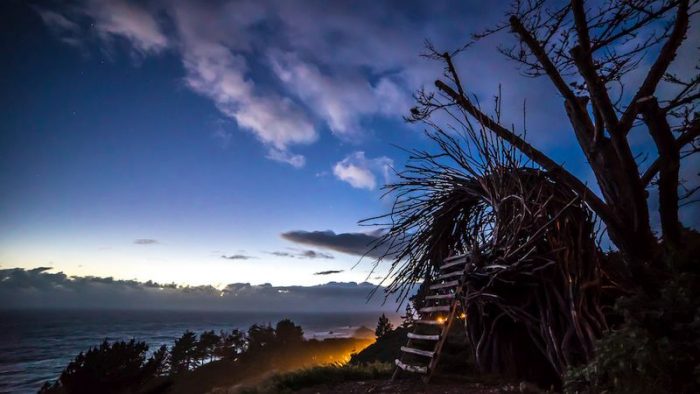 Treebones Resort does glamping in an impressive style. It's not just a yurt or canvas tent thrown over a wooden platform. They really take the 'glamor' part of glamping seriously. The resort overlooks the beautiful Big Sur Coast.
You can live in the Yurt Village, or spend time in the unique Autonomous Tent. Both of these contain luxuries you would expect from a high-priced hotel room.
Other unique attractions include the Human Nest and Twig Hut. Both of these are intriguingly designed wooden creations that don't fail to grab the attention and imagination of onlookers.
17. Sequoia High Sierra Camp, Kings Canyon National Park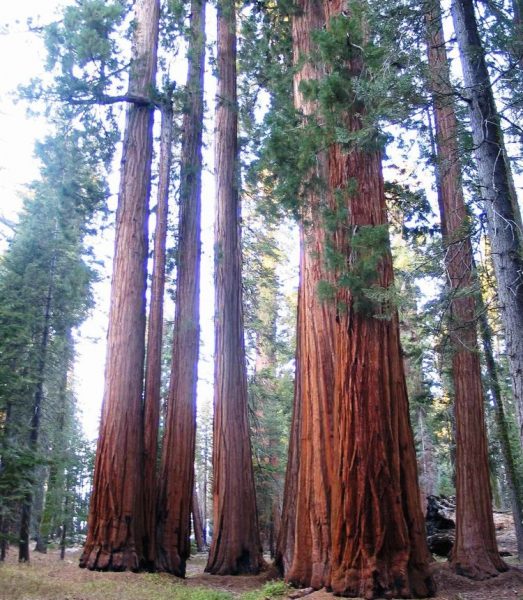 Sequoia High Sierra Camp provides luxury in the beautiful backdrop of the giant sequoias of Sequoia & Kings Canyon National Park. The glamping location lets you enjoy the wonders of the park while you spend your time in a luxurious setting.
18. San Diego Zoo Safari Park Roar & Snore
This camping location offers a unique experience, with perhaps few in the world that can match it. Visitors spend their time in safari-style tents that overlook a large grazing area. Animals to be seen in this area include exotic animals like giraffes and rhinos, among others.
San Diego Zoo Safari Park Roar & Snore is an excellent experience made more enjoyable by the glamping aspect of the visit.
19. The Trailer Pond, Paso Robles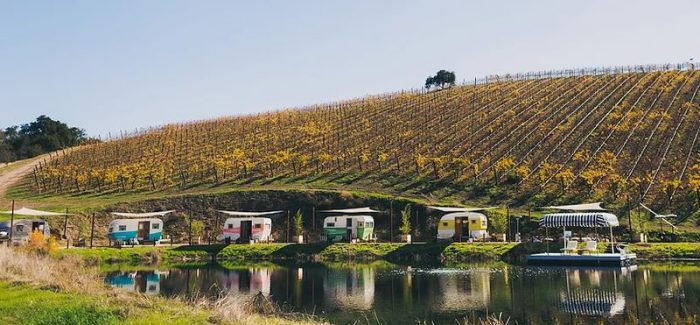 Another glamping experience with a twist, The Trailer Pond at Paso Robles offers visitors stay in a vintage trailer. All necessary amenities one could expect for glamping are provided in the trailer. The waterfront near the trailers is quite scenic. Its location is pretty close to Alta Colina Vineyard & Winery, which makes for pretty fun times.
20. KOA Ventura Ranch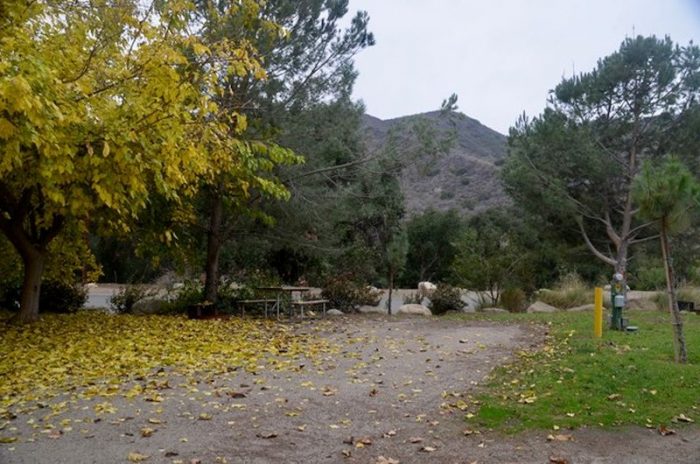 KOA can be relied upon for providing some of the best RV and camping parks in the USA. KOA Ventura Ranch lives up to those hopes impressively well. The massive glampground has teepee tents, tent cabins, and the sites to bring your own tents. The latter has no hookup. Sites for RVs are also available.
Best Camping Locations Near Los Angeles
Could there be peaceful campgrounds located near the sprawling metropolis of Los Angeles? Yes, there are. In fact, some campgrounds are so close to Los Angeles, it barely takes a few minutes to reach them. Many cities have camping locations right next to them. We've already seen locations for best camping near Sacramento, so let's have a look at LA campsites!
21. Malibu Creek Campground, Malibu Creek State Park
Malibu Creek Campground is just about 25 miles from downtown LA. The park has great trails and stunning views. Several miles of trails run alongside Malibu Creek, and are rather well-regarded for their views and appearance.
22. Buckhorn Campground, Angeles National Forest
About 50 miles from Downtown LA, you'll find the Buckhorn Campground ensconced nicely in the Angeles National Forest. This is one of the many campgrounds in the forest, but it is easily accessible and is a great gateway to exploring more of the forest.
23. Crystal Lake Recreation Area, Angeles National Forest
Another amazing campground in the Angeles National Forest, the Crystal Lake Recreation Area is a serene wonder. The campground has several sites for tents and RVs, and even includes some excellent cabins.
24. Leo Carrillo State Park Campground
Leo Carrillo State Park Campground offers up a portion of the beach to enjoy. Activities include swimming, surfing, and beachcombing. Tidal pools, coastal caves, and reefs are also seen along the beach for observation and exploration by visitors.
Should you want to go beyond the beach, the park also offers some very interesting trails and back-country hiking. You can roam the park with dogs, just be sure to keep your best friend on a leash.
25. Point Mugu State Park
Point Mugu State Park, in part, overlooks the Pacific Coast Highway (PCH). In fact, the Sycamore Canyon Campground is located very close to the PCH and is famed for its panoramic views of the highway and the ocean. The five miles of ocean shoreline with rocky bluffs look and feel amazing. You'll also find more than 70 miles of hiking trails in this park.
Best Camping Near San Francisco Bay Area
26. Redwood Regional Park
At just 20 miles from San Francisco, Redwood Regional Park is a quick getaway from the city. Just a few miles from downtown Oakland, the park proudly holds its forest of coast redwoods. There are plenty of wildflowers to see here, as are the trails, and of course, the gigantic redwoods.
Hiking, biking, and horseback riding are popular on the park. Fishing is not allowed in the park. Interestingly though, the rainbow trout was so named based on the fish taken from the San Leandro Creek drainage. Redwood Creek in Redwood Regional Park is part of that system.
27. Samuel P. Taylor State Park (Taylor Camp)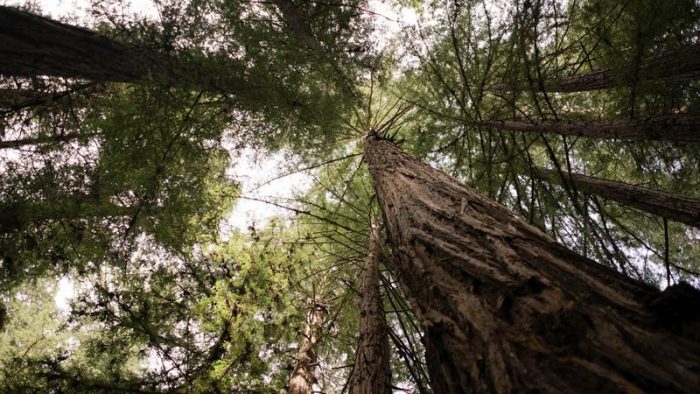 Sitting beneath the shade of Redwoods, the Samuel P. Taylor State Park is worthy of note. The park is located just 31 miles from the city. And Taylor Camp has been a popular campground for several decades, and is perhaps one of the oldest in the USA. Biking and hiking are popular activities. Watching the creek flow by is relaxing and calming.
28. Point Reyes National Seashore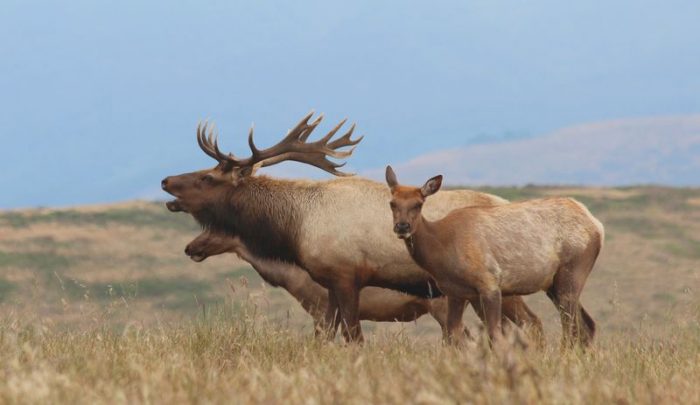 There's a two mile hike after you park your vehicle to reach the Coast Camp at Point Reyes National Seashore. The park does not allow dogs on the campground, though they are allowed on some beaches and trails.
If you are in an RV, there are some other campgrounds nearby that will happily accommodate you. However, the best campgrounds will require a hike.
29. Mount Diablo State Park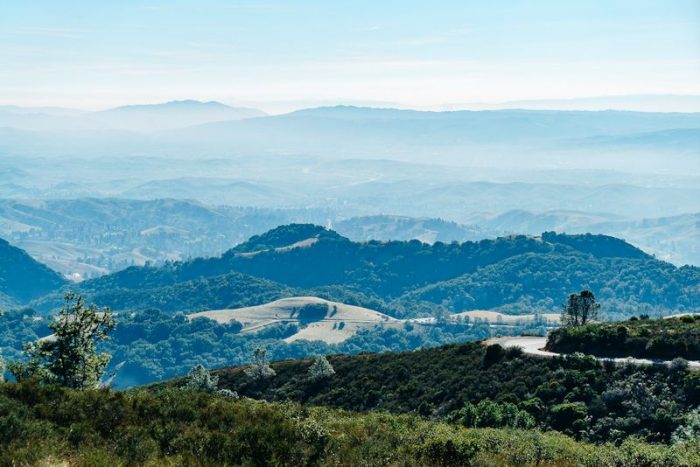 Visitors to Mount Diablo State Park should bring their own water. The park is pretty good for hiking, biking, and horseback riding.
Make it a point to hike to the summit of Mount Diablo… the view from there is legendary. Dogs are allowed only in developed areas of the park and must not be taken on trails or into park buildings.
30. Kirby Cove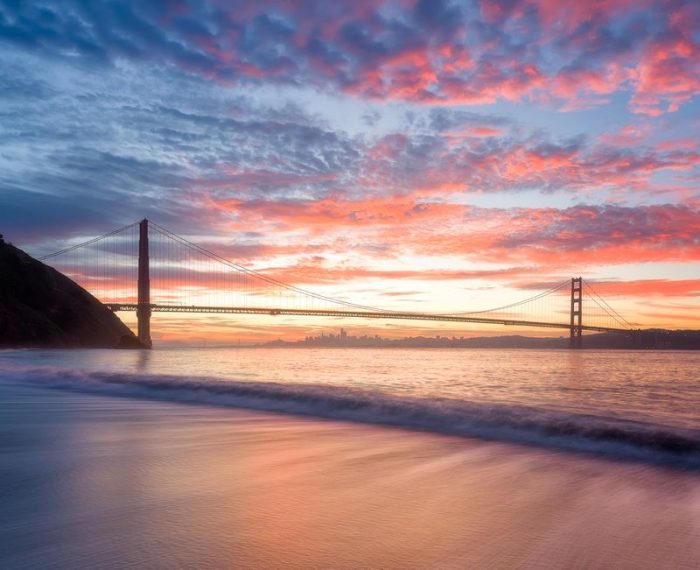 Kirby Cove is just 7 miles from SF and is part of the Golden Gate National Recreation Area. Located so close to the city, Kirby Cove has an excellent view of the Golden Gate Bridge. The beach here is nice, and fairly enjoyable. As a campground so close to the city, Kirby Cove can be extremely busy. Be sure you have reservations before you make your way to these campgrounds!
Best Beach Camping In California
31. South Carlsbad State Beach Campground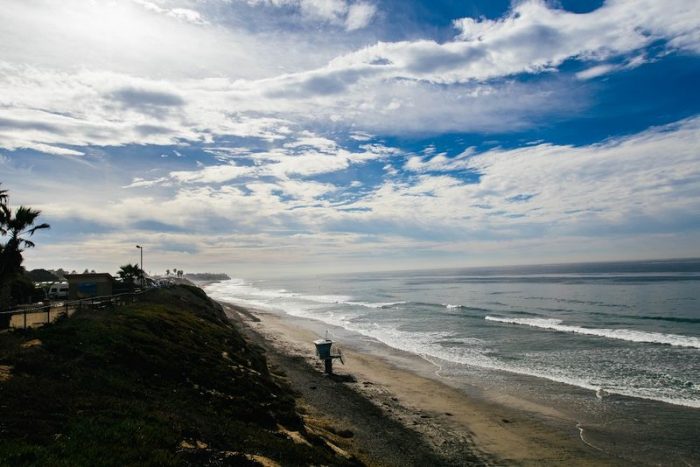 South Carlsbad State Beach Campground near San Diego is a popular spot for campers who enjoy swimming, surfing, and fishing. The campground sits on top of a bluff facing the beach and provides a panoramic view. Access to the beach is available through stairs.
32. San Elijo State Beach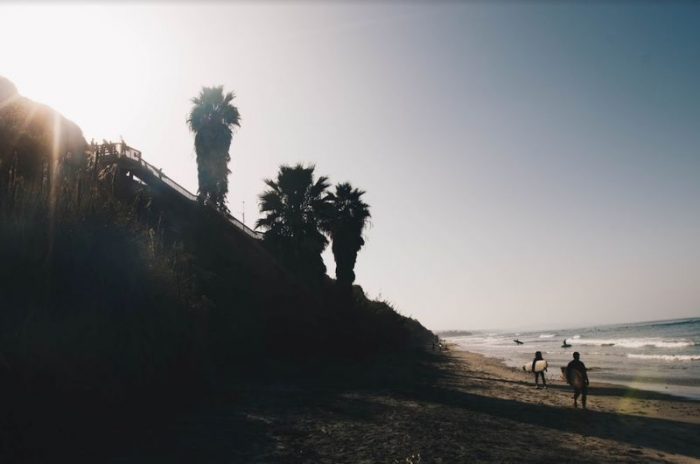 San Elijo State Beach is best known for its coral reefs that make snorkeling and scuba diving fun. Surfers will also enjoy the waves on this beach. The beach is a narrow strip of land backed by a tall bluff. It's quite a vision!
Campers to the beach can make reservations up to six months in advance. I say it's a good idea to use this and reserve your spot well beforehand!
33. Gold Bluffs Beach Campground
Gold Bluffs Beach Campground is a part of the Redwood National And State Parks. The campground has enough room for tents and RVs, but does not have any hookups. The campground overlooks a secluded section of the beach, and campers can have easy access.
This area is also a favorite haunt of Roosevelt elk, and there's a good chance you'll spot one while on the beach. Gold Bluffs Campground is open throughout the year. Apart from the beach, campers also get access to 70 miles of biking and hiking trail, and Fern Canyon.
34. Pismo State Beach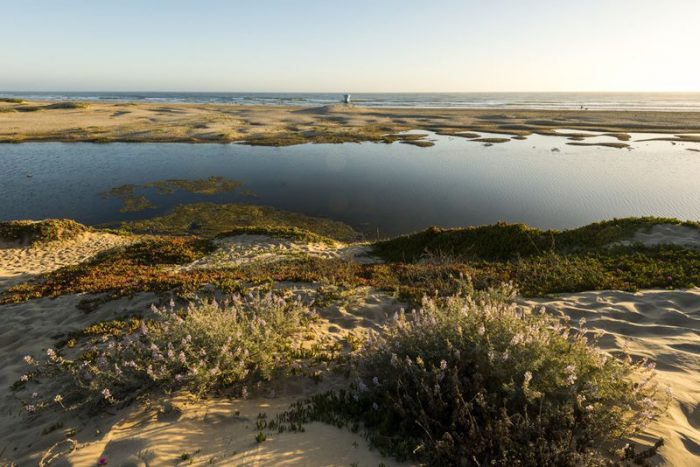 Pismo State Beach enjoys pleasant weather throughout the year. Located on the central coast of California, the beach offers a variety of activities including surfing, swimming, and fishing. Campers can also enjoy walking the trails and take a boardwalk through the dunes. A freshwater lagoon adds to the charm of this place.
35. Sonoma Coast State Park
A 17-mile long beach with rugged headlands and a craggy coastline is the hallmark of Sonoma Coast State Park. Parts of the park are available for surfing, fishing, swimming, and crabbing. It should be pointed out that much of the beach is not suitable for these activities, and you should follow the directions provided there.
Goat Rock Beach on this state park is popular with harbor seals, who have formed a colony there. There are several campsites on the beach that lend themselves to tent and RV camping. The maximum trailer size allowed is 30 feet.
Best RV Camping In California
36. Hawk's Nest Tionesta Cabins & RV Park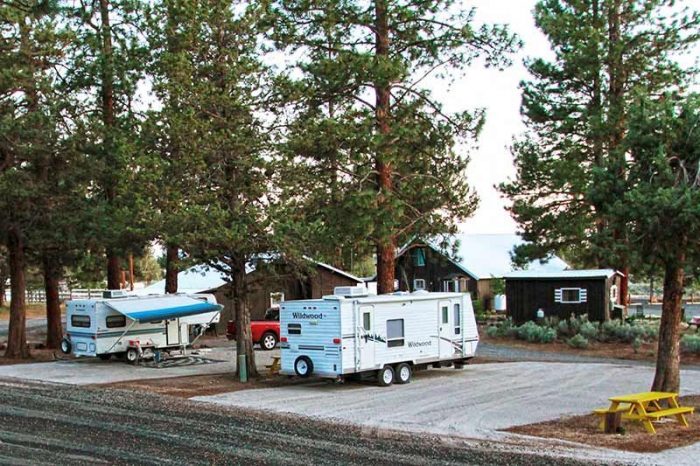 Located in Modoc National Forest, this is a very convenient place for RV Campers. The large pull-throughs are certainly appreciated, as are the 30/50 amp hookups. Hawk's Nest Tionesta Cabins & RV Park is located strategically, allowing easy access to Timber Mountain and major sites of the Modoc Forest.
37. Lake Amador Resort
Lake Amador Resort has been a popular destination for decades now, and it doesn't look like it's giving up its spot any time soon. Spread over 1300 acres, the resort counts offerings like a deluxe RV park, two disc golf courses, and one acre of sand beach swim pond with a water slide. Other activities include pool tables, free WiFi, foosball and television.
Located in Ione, the resort offers easy access to Lake Amador. The stocked lake has plenty of trout, and also hosts other fish like largemouth bass, catfish, crappie.
38. San Francisco North / Petaluma KOA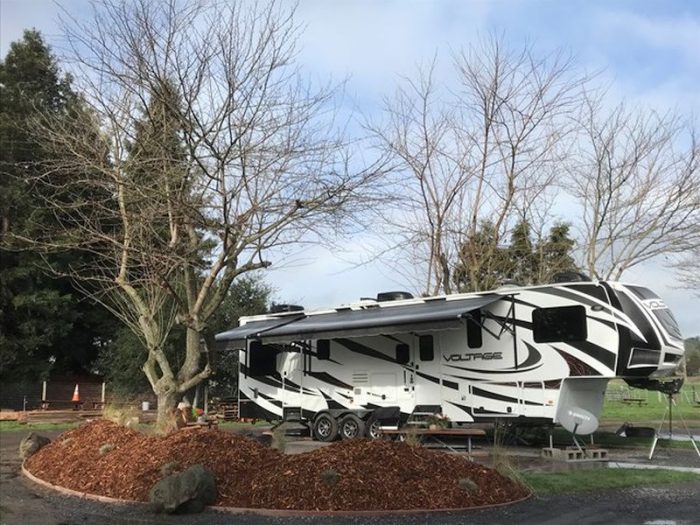 Petaluma KOA is placed strategically to put you in proximity to San Francisco, Napa Valley, and Sonoma County. Offerings include RV sites, tent sites, cabins, and house lodges. A big draw is the camp's proximity to local wineries and breweries with its reach to Napa and Sonoma.
The park is also close to Sonoma Raceway, Six Flags Discovery Kingdom, and several beaches.
This park will accommodate RVs up to 100 feet in length. Its laundry list of amenities includes 50 Amp hookup, cable TV, WiFi, Hot Tub, Sauna, and pool tables.
39. Lake Francis Resort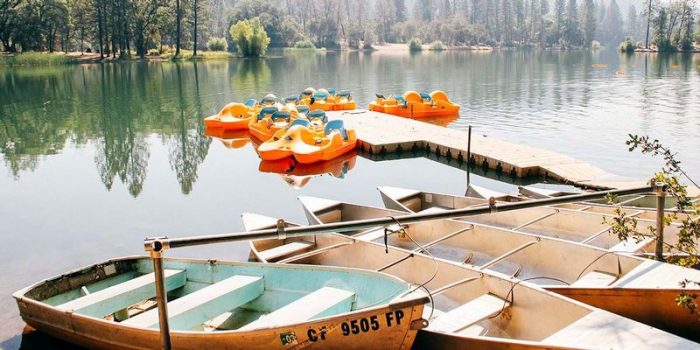 Located near the Tahoe National Forest, Lake Francis Resort offers camping for RVs, tents, and also has cabins on offer. There are plenty of activities here, ranging from sandy beaches, swimming, kayaking and paddling to a volleyball court, baseball field, and an arcade.
The place is great fun for children as well as adults. If there's one downside, it is that there are no lakefront RV sites. However, the resort more than makes up for that in the range of amenities it offers.
40. Silver Strand State Beach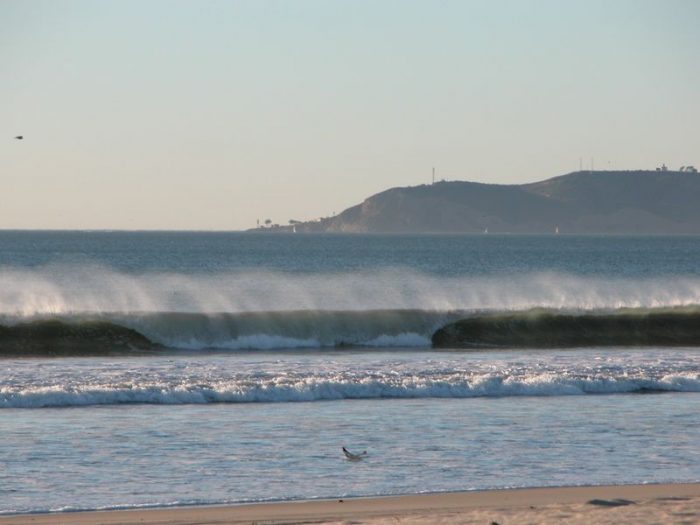 Silver Strand State Beach offers an amazing view of San Diego and the Pacific Ocean. Located close to the city of Coronado, the park can hold almost 1000 self-contained vehicles. Several activities are available on the beach, including swimming, surfing, boating, and water skiing. The location of the park makes it amenable to fishing too, and there is plenty of catch on the bayside. Dogs are not allowed on the beach, tunnels, or on the bay side of the park. They are allowed in the parking lots, but they must be on a leash.
Getting The Most Out Of The Camping Wonders Of California
The sheer variety of well-developed camping locations that California offers is encouraging for campers. Moreover, the best camping in California can often be very close to the major cities in the state. So take your time to plan it out, and enjoy the range of locations and climates that California offers.